Abby Moskowitz '17 Is Vanderbilt's First Garrison Social Justice Scholar
New scholarship provides tuition and summer stipend support to students preparing for social justice careers.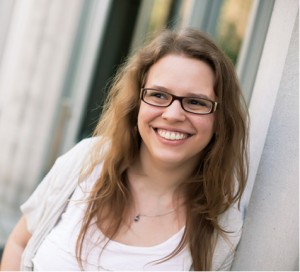 Abby Moskowitz's desire to pursue a career in public interest law was confirmed during her first year at Vanderbilt. "I realized how inequitable access to private legal services is," she said. "I want to help people who won't otherwise have access to legal representation. That's a gap that needs to be filled, and I want to do that work."
In March, Moskowitz became the first recipient of a new scholarship program designed to prepare students for social justice and public interest careers. As Vanderbilt's first Garrison Social Justice Scholar, Moskowitz will receive $5,000 this summer and next summer for living expenses while she pursues unpaid internships with public advocacy organizations. Moskowitz is spending this summer working at the Nashville office of the American Civil Liberties Union. The scholarship also will provide tuition assistance during her second and third years of law school.
A native of Silver Spring, Maryland, Moskowitz earned her undergraduate degree at Haverford College and spent a year working for AmeriCorps before joining Philadelphia Legal Assistance as a paralegal. She entered Vanderbilt Law School in 2014 as a Dean's Scholar.
The scholarship was endowed by Amy Price Garrison (BA'79) and Frank M. Garrison '79 (BA'76) through the Amy and Frank Garrison Social Justice Law Fund. Law students may apply for the scholarship in the spring of their 1L year.
---