Blumstein and Yadav appointed to Tennessee Advisory Committee of the U.S. Commission on Civil Rights
Jul 14, 2020
James F. Blumstein and Yesha Yadav have been appointed to the Tennessee Advisory Committee of the U.S. Commission on Civil Rights. Blumstein and Yadav will serve four-year terms on the advisory committee, which advises and assists the commission with fact-finding and investigations and disseminating information.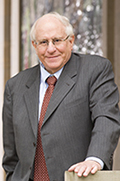 Blumstein has served four previous terms on the advisory committee, including two as chair. Yadav is serving her second consecutive term.
Blumstein is the University Professor of Constitutional Law and Health Law and Policy, professor of management at Owen Graduate School of Management, and director of the Vanderbilt Health Policy Center. A renowned expert in constitutional law, he ranks among the nation's most prominent scholars of health law, law and medicine, and voting rights.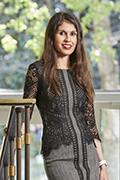 Yadav is a Chancellor Faculty Fellow and faculty co-director of the LL.M. Program at Vanderbilt Law School. Her scholarly research focuses on the evolving response of financial and securities regulatory policy to innovations in financial engineering, market microstructure and globalization.
"Earlier this year, the committee released a major report on Legal Financial Obligations addressing penal debt," Yadav said.
Legal financial obligations, or penal debt, refers to the growing number of fees, taxes, surcharges and other expenses and costs imposed upon individuals charged or convicted in the criminal courts. In its report, the Tennessee Advisory Committee cautions that the current use of legal financial obligation as a means of directly funding the Tennessee's criminal justice system might well have unintended negative consequences that are contrary to the important state policies of promoting the successful reintegration of formerly incarcerated individuals and ensuring a just, fair and equitable criminal justice system in Tennessee.
Yadav worked on the report with committee chair Diane Di Ianni, who has taught at Vanderbilt as an adjunct professor of law. "With impactful changes to the LFO funding system, Tennessee would move closer to achieving its goals of promoting the successful reentry of justice-involved individuals into our communities and ensuring fair and equitable justice for all," Di Ianni stated when the report was released Jan. 20, 2020. "We hope that our report and its several recommendations contribute to that end."
The committee also reported on The Civil Rights Implications of Tennessee's Civil Asset Forfeiture Laws and Practices in 2019.
Di Ianni has been appointed to another term on the committee and will serve as deputy chair.
The U.S. Commission on Civil Rights was established as an independent, bipartisan, fact-finding federal agency whose mission is to inform the development of national civil rights policy and enhance enforcement of federal civil rights laws.
---
Alumni Equity, Diversity and Community Faculty News General News Public Interest News