Daryl Wickstrom '86: Going Once, Going Twice (to Asia)
A headhunter's call allowed Daryl Wickstrom '86 to merge his love of art into a career with Sotheby's.
By Mark Obbie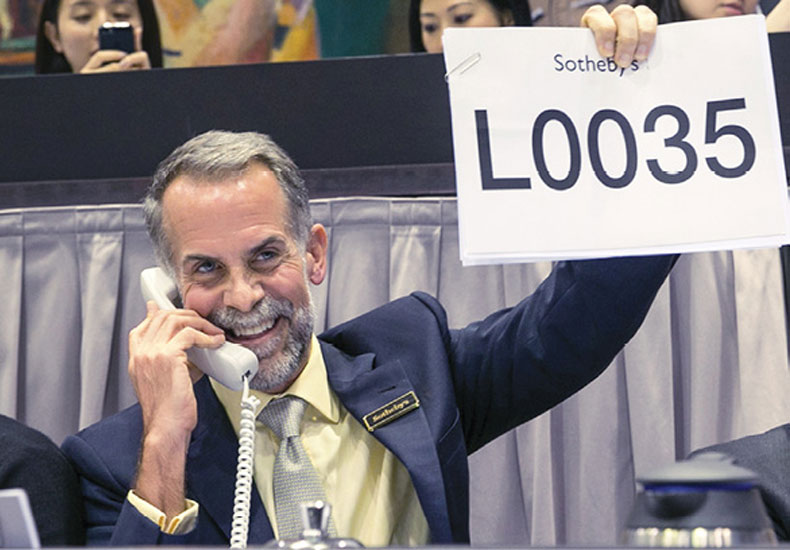 As a young lawyer handling mergers and acquisitions for the global law firm Gibson Dunn & Crutcher, Daryl Wickstrom '86 wasn't particularly excited about the work. He remembers sitting across the table from corporate decision makers wishing he could take their place.
But he loved one of the perks of living in New York and frequent travel to London: indulging his love of art by visiting museums. During his trips to London, he began to venture beyond museums to art auction houses, fascinated by a world that seemed closer in temperament to his youth in Virginia—Wickstrom is the son of a musician and a dancer—than to the corporate deal-making that consumed his workdays.
When a recruiter called to sound out Wickstrom about a position with an investment bank, he knew he was ready to try something new—but definitely not investment banking. Then the headhunter casually mentioned a position at Sotheby's, the legendary art auction house, and Wickstrom sat up in his chair. "When he read the requirements of what Sotheby's was looking for, it might have been my CV," Wickstrom said.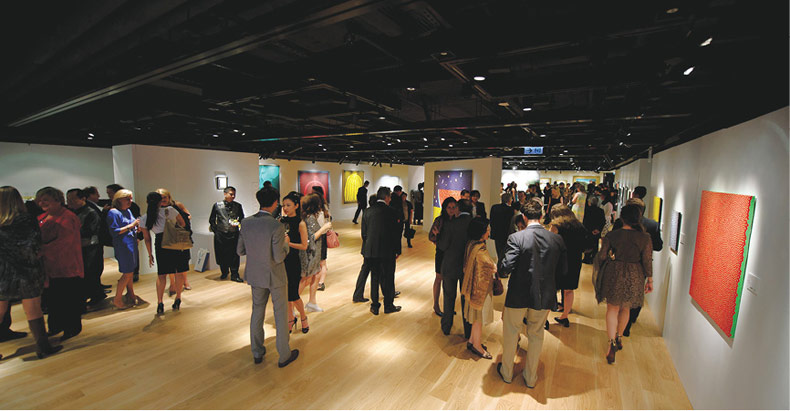 Nearly 20 years later, Wickstrom spends his days surrounded by art and high-profile collectors. As Sotheby's executive vice president and deputy chairman, he plays a pivotal role in developing the company's burgeoning Asia market, in hopes that one day Hong Kong, where he is based, may rival the importance of New York and London as an art-auction hub.
When he joined Sotheby's, Wickstrom worked closely with William Ruprecht, the company's visionary CEO who took over in 2000 in the aftermath of a costly and disruptive antitrust scandal. Originally hired to straddle the line between Sotheby's legal department and the business side, Wickstrom ultimately moved completely out of law as he rose through Sotheby's ranks in various positions in New York and London before moving to Hong Kong to co-lead Sotheby's office there in 2008.
Among Wickstrom's triumphs is last year's sale for more than $23 million of the satirical "Last Supper" by contemporary Chinese artist Zeng Fanzhi, which set a world auction record for modern and contemporary Chinese art. He also engineered last year's $42 million sale of the Mei Yun Tang Collection and presided over a blockbuster $71.8 million package of sales for the Ullens, Swiss collectors of Chinese contemporary art, in 2011, the same year Sotheby's Asia sales passed the billion-dollar threshold. It all adds up, according to Jing Daily's summary of China's art markets, to "a rising tide of Chinese collectors pushing up Asian art prices" to rival the West's traditional dominance.
During his seven years in Asia, Wickstrom acknowledges, his proficiency in the two major Chinese dialects hasn't kept pace with his grasp of the art markets.  But he has learned to navigate the Chinese business world, a feat with which most lawyers, in his experience, struggle. While he credits his Vanderbilt legal education and practice for helping him appreciate risks and regulations—compliance issues are a particular focus, as he notes his work involves "dealing with the world's billionaires"—he sees his business success as something of an anomaly. "Not all that many lawyers are good at stepping out of the advising role and into the decision role," Wickstrom said. "I found it very easy—and  liberating—to make the decisions, assess the risks and decide a way to go forward. But I've certainly seen lots of lawyers who tried to make that switch who found themselves very uncomfortable in making decisions."
While some may see his role as scary or frustrating, Wickstrom finds it exciting "to be so close to an economy and an area of the world that's probably going to be the defining force of the 21st century." But he's also learned another valuable lesson: "Don't listen to anyone who tells you they understand China and can explain it to you in a half an hour," he said. "China is an incredibly complex place. It changes by the day. And no matter how well-honed your instincts are, you always have to second-guess them, because they're probably not accurate."
---