Dean Chris Guthrie and Vice Provost Tracey George establish need-based scholarship in honor of Vanderbilt's first African-American law graduates
Sep 8, 2020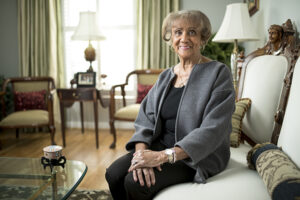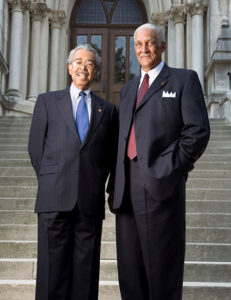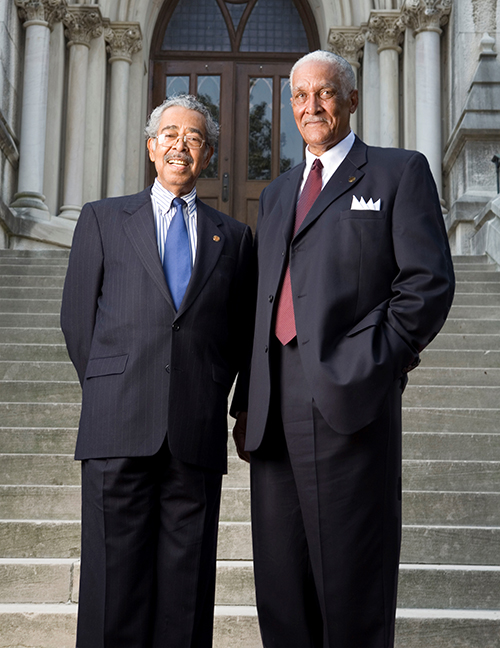 Dean Chris Guthrie and Vice Provost Tracey George have established a need-based scholarship in honor of the first African-American men and first African-American woman to graduate from Vanderbilt Law School.  The Harris, Porter & Work Scholarship will recognize Janie Greenwood Harris (LLB'64), Edward Melvin Porter (LLB'59) and Frederick Taylor Work, Sr. (LLB'59), and support students with a demonstrated commitment to civil rights.
Harris, Porter and Work excelled as students, enjoyed distinguished careers, devoted themselves to their communities, and served as leaders. Harris, who held senior legal positions in both the public and private sector, was appointed by the U.S. Secretary of Labor to a four-year term on the Advisory Council on Employee Benefit Plans and also served as member of the national board of the YWCA. Porter built a successful law practice in Oklahoma City, where he also served two terms as president of the local chapter of the NAACP and became the first African-American elected to the Oklahoma State Senate. His classmate, Work, moved to Gary, Indiana, where he practiced law, served as the first African-American judge in the city, and was also the first African-American nominated for a statewide office in Indiana.
"We have had the privilege of meeting Janie, Melvin and Fred," Guthrie explained. "We are in awe of their courage, accomplishments and grace. They make us so proud to be a part of the Vanderbilt Law School community, and we are excited and humbled to be able to recognize them with a scholarship named in their honor."
This is the second need-based scholarship that George and Guthrie have endowed at the law school. "We are committed to doing what we can to ensure that talented students, regardless of need, are able to study at our law school  because we believe in the power of a Vanderbilt legal education to make a difference," Guthrie said.
George and Guthrie have also made a gift of $25,000 to support current student initiatives to address issues of racial injustice.
"We wanted to endow a scholarship for its longer-term impact," explained George.  "But we also wanted to support current students seeking to implement projects and programs designed to make a difference today.  We are excited to see what our students develop."
In addition to serving as Vice Provost for Faculty Affairs, George holds the Charles B. Cox III and Lucy D. Cox Family Chair in Law and Liberty and has been recognized with the Hall-Hartman Outstanding Professor Award on eight different occasions. Guthrie, who is the John Wade-Kent Syverud Professor of Law, has served as dean of Vanderbilt Law since 2009.
---