Hunter Thornton J.D./M.S.F. '19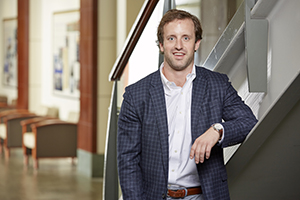 Hunter Thornton had initially considered earning a J.D./M.B.A. before deciding on Vanderbilt's J.D./Master's of Science in Finance, which he could complete in three years. "My interest in finance was well-seeded before I applied to law school, and the J.D./M.S.F. program really intrigued me," he said.
Students who discover they have an interest in corporate transactional law can apply to the J.D./M.S.F. program in their second year. But Thornton, who had spent the four previous years working in Chicago as a fixed-income trader, entered law school planning to earn both degrees.
Thornton had studied neurobiology as an undergraduate at Harvard University, where he also played varsity football and was a member of the varsity shooting team. After deciding against medical school, he moved to Chicago to explore his interest in finance.
After four years of trading, Thornton decided to pursue a law degree. "My end goal was to combine my professional experience in finance with my legal education in some way," he said. "For me, Vanderbilt offered the best combination of location, prestige, scholarships and opportunity―they send graduates all over the country. And the dual degree opens a lot of doors."
After taking corporate law electives as a 2L, Thornton spent the first semester of his 3L year taking finance classes at Owen, where he discovered that the writing ability he had honed in law school was a significant asset to teams he joined for class projects. At the same time, he realized that the intensive number-crunching required for finance projects "was not something I wanted to do day-in and day-out," he said. "I wanted to exist somewhere in the middle." He plans to practice as an associate in Waller's Finance and Restructuring Group after graduation. "Understanding term sheets and all the financial jargon in contracts without having to go to a third party and do research will be a real advantage," he said. "That working knowledge is important."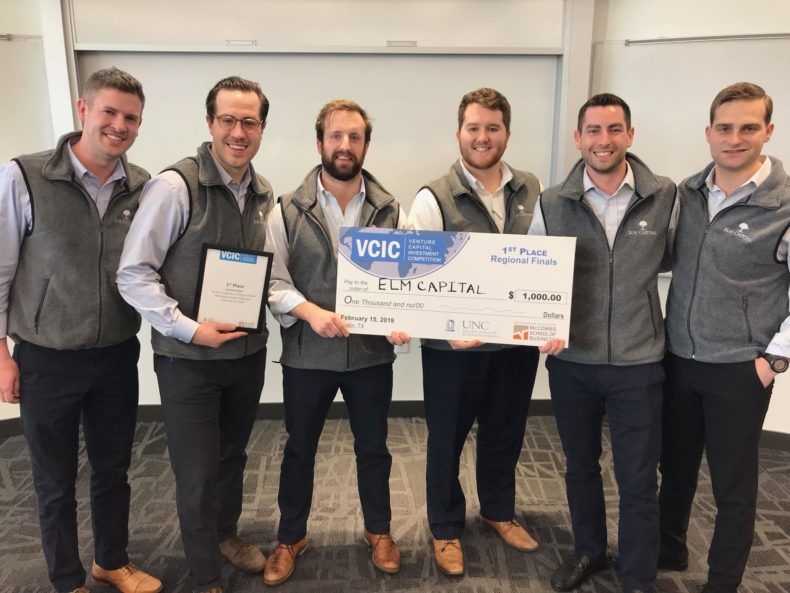 His final semester at Vanderbilt has been divided between finance and law classes. In February, his team, Elm Capital―which included four MBA students and Thornton―won the Central Regional segment of the Venture Capital Investment Competition in Austin, Texas. Thornton and his Elm Capital teammates will compete the national finals in April. "Teams across the globe travel to finals, and Vanderbilt has never made it this far before, so we're really excited," he said.
Although Thornton split his studies between the law school and Owen, he was able to be active in the law school community. He entered the 2L Moot Court competition and served on the Moot Court Board as a 3L. He appreciates Vanderbilt's emphasis on a balance of coursework and extracurricular experiences. "Vanderbilt provides a good mix of challenging courses while not trying to crush your soul," he said. "The administration understands that education should be holistic, so they encourage us to participate in clubs and social events."
He also appreciated the law school's rigorous academic culture. "The intellectual climate here is competitive without being cutthroat," he said. "Everybody here wants to succeed and works hard to do so, but students here genuinely want to see everybody do well. We help each other out with difficult material outside of class and really hit the books together when exams come around. The huge push to strengthen our writing skills in our first year of law school really puts us ahead in our summer positions."
While exploring his career options, Thornton connected with members of Vanderbilt's alumni community who worked in finance and participated in the Career Services department's On-Campus Interview process. "I talked with hedge fund and private equity managers, traders, bankers and venture capitalists who were willing to lend me insight in how they use their legal education every day," he said. "In the end, I felt a stronger pull towards the law."
He believes the J.D./M.S.F. dual-degree is a good option for students seeking careers in corporate law. "I strongly endorse it if you're going to do anything related to finance, bankruptcy or M&A law," he said. "It makes you a more complete lawyer."
---