James Cheek '67 retires from VLS faculty
Jul 17, 2017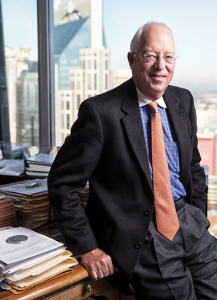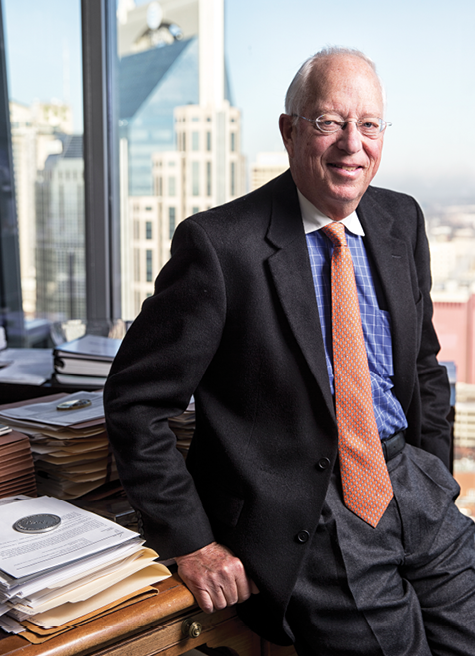 James H. Cheek III '67, a partner at Bass Berry & Sims who has taught at Vanderbilt Law School full-time during the spring semester for the past four years, has retired from his position as a professor of the practice of law on Vanderbilt's Law and Business faculty. Cheek taught full-time at Vanderbilt Law School from 1968 to 1970 after earning his LL.M. at Harvard Law School, and continued to teach short courses after he joined Bass Berry & Sims in 1970.
Cheek will continue his law practice at Bass Berry & Sims, where he has continued to work while serving on Vanderbilt's faculty.
"Jim started his legal career on our law faculty in 1968 before entering private practice, and it has been a privilege to have him teaching as an integral part of our Law and Business faculty for the past four years," said Dean Chris Guthrie. "Students who took his classes in Representing the Public Company and Law as a Business benefited greatly from Jim's expertise, experience and mentoring."
Cheek has practiced for more than 40 years, advising public companies in the areas of corporate governance, mergers and acquisitions, private equity transactions and securities offerings. Among the major national transactions he handled was the largest domestic leveraged buyout in history of a healthcare company at the time the buyout occurred. His active regulatory practice frequent involves providing independent review of regulatory policies and procedures; he led the team of Bass Berry & Sims attorneys engaged as the Regulatory Auditor of the New York Stock Exchange from 2005 to 2013. He is a life member of the American Law Institute, a Founding Fellow of the American College of Governance Counsel and co-chaired the American Bar Association's Coordinating Task Force on Financial Markets and Institutions from 2009 to 2011. Cheek also served as chair of the Metropolitan Nashville Airport from 2003 to 2013, the second longest tenure of anyone to hold the position.
"Teaching full time for the spring semester over the last four years has been enormously rewarding, as has the teaching I have done part time since leaving the full-time law faculty in 1970," Cheek said. "I love the interaction with the bright young minds of today's students and trying to provide them with some practical guidance for their future career choices. Vanderbilt is an extraordinary place with a terrific faculty, and it has been a true privilege to have been part of the faculty for almost 50 years!"
---