Joining the Legal Peace Corps
Skadden Fellowships kick-start careers in the public interest.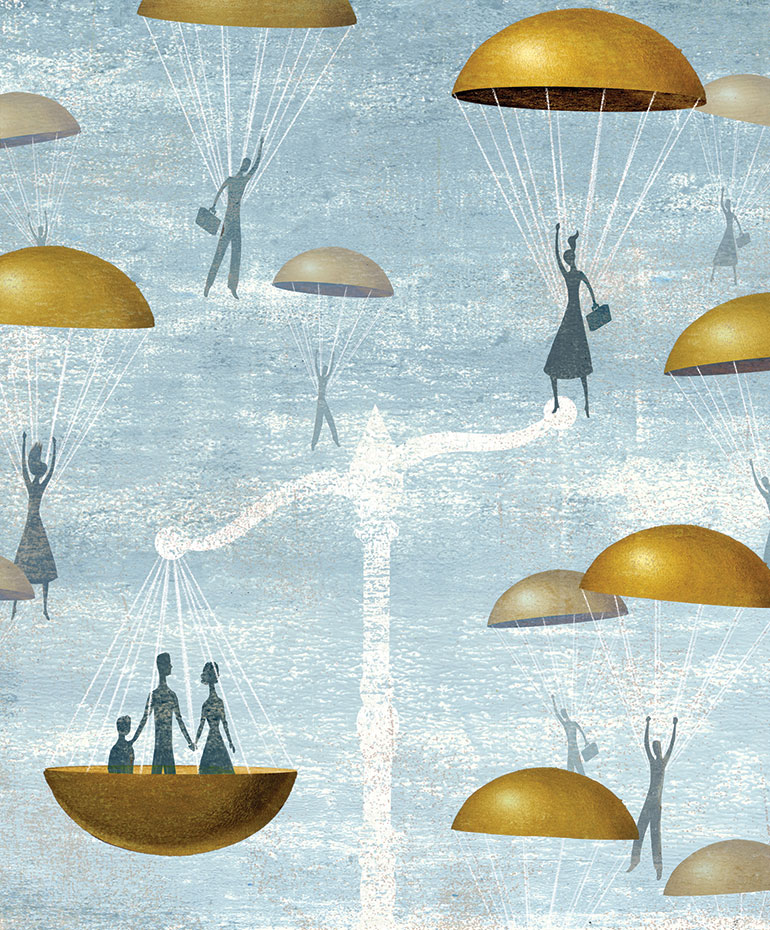 Terry Maroney's enthusiasm for the Skadden Foundation Fellowship is rooted in her own experience. After earning her law degree at NYU and clerking on the Second Circuit Court of Appeals, Maroney spent two years in New York working at the Urban Justice Center as a Skadden Fellow. There, Maroney represented desperately poor lesbian, gay, bisexual and transgendered youth, some of whom were HIV-positive. Many had suffered domestic abuse or police brutality as a result of their sexual orientation or gender identity; some were homeless or in foster care. "It was a challenging job that exposed me to the legal problems that very poor kids have," said Maroney, who now co-directs Vanderbilt's Social Justice Program. "We handled a full range of poverty law issues, and that has continued to inform the work I do with juveniles."
Described as "a legal Peace Corps" by the Los Angeles Times, the Skadden Fellowship program has helped more than 650 attorneys launch careers in public interest law since its inception in 1989. More than 500 third-year law students and recent law graduates from top law schools across the nation submit proposals each year to the Skadden Foundation, and fewer than 30 fellows are selected. Five Vanderbilt Law graduates have received the prestigious fellowships, including three in the past seven years.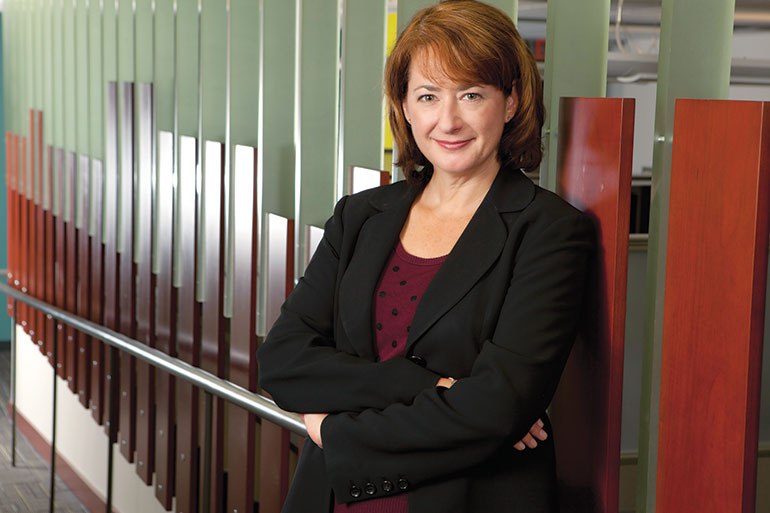 Young lawyers apply for the fellowship by working with the organization of their choice to tailor their own two-year advocacy projects. Most fellows develop special projects or new programs under the auspices of well-established legal advocacy organizations, some of which ultimately blossom into new nonprofit legal services. The project Maroney joined in 1999 had been started by another Skadden Fellow, the late Peter Cicchino, in 1993 and celebrates its 20th anniversary this year.
When Maroney began her fellowship, she already understood the myriad issues she would confront as an advocate for poor LGBT teens. Before entering law school, she had spent six years working with persons with HIV and AIDS at two New York nonprofits. Maroney's clients needed a variety of services—housing, health care, disability benefits, education and safety—but the patched-together system of social service providers, government agencies and courts often made it impossible to coordinate these services. Teens were particularly likely to fall through the cracks if they lacked advocates to help them navigate the maze of social and legal services. Maroney wanted to explore ways to "bundle" clients' needs and chose Cicchino's initiative because of its broad focus. "I liked the fact that Peter's program was population-based rather than subject matter-based," she said. "When you do any kind of juvenile work, you find that they're having trouble because lots of things are going wrong in their lives, and you have to tackle them all. If your client has been kicked out of the house with no money because he has HIV and runs away from foster care because of harassment, dealing with only one of these issues won't help much."
While the work was grueling, Maroney relished the heady experience of doing challenging legal work at the start of her career. "I had to learn a lot by the seat of my pants," she recalled. "I was taking depositions and running small trials in housing court my first year, getting a lot of experience people who went to firms had to wait years for." Maroney also had the opportunity to pitch in on a long-standing suit the program had filed earlier on behalf of LGBT teens in foster care.
Maroney's career also took an unexpected turn during her time at the Urban Justice Center. When a senior attorney there left to take a job in another city, he asked Maroney to take over his job teaching an undergraduate class in poverty law at NYU. "I discovered I loved teaching," she said. "It was completely serendipitous, and it had a big impact on my career trajectory." Before she finished her fellowship, she had decided she wanted to teach law. After spending three years with Wilmer Cutler Pickering Hale & Dorr, she returned to NYU as a Furman Fellow. Her research, teaching and scholarship include work on juvenile justice but focus more broadly on how emotion influences legal decision making. "My interest in the interconnections between law and emotion grew, in part, out of my work with juveniles," she said.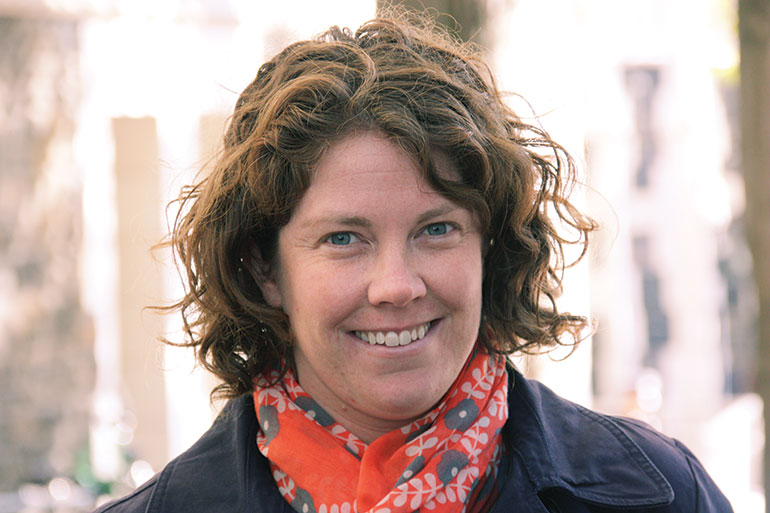 Like Maroney, Jennifer Light '96 knew she wanted to work on poverty-related issues when she started law school. Light spent her 2L summer in Chicago working for the American Civil Liberties Union, and the attorneys there encouraged her to submit a Skadden proposal to work with underserved Illinois families. She asked classmates whose opinions she respected to review her Skadden essays, and faculty mentors, including Susan Brooks, the late Don Hall and the late Bob Belton, for whom she served as a research assistant, provided help and feedback.
Light spent her eye-opening stint with the Chicago Lawyers' Committee for Civil Rights Under Law in a struggle to help low- and middle-income Chicago families access early intervention services for their young children. "At the time, Illinois was the only state that had not implemented a federal requirement to provide special education for children ages 0 to 3," she said. "The kids needed these services right away, and parents couldn't wait for their appeal to grind through the state education department's process. I had one family who took out a second mortgage on their house to pay for their daughter's early intervention services."
Light touts the fellowship's loan repayment program as an important advantage. In addition to providing fellows with a salary and benefits through the organizations where they work, the foundation makes student loan payments for fellows during their service. "Having the Skadden Fellowship let me get on the public interest path right away," she said. "I didn't have to take a detour at the beginning of my career."
Light moved to New York after her fellowship ended and joined the National Center for Law and Economic Justice, where she focused on access to child care. "The Contract for America's workfare provision presented poor single parents with a horrible choice—stay with your baby and lose benefits or work 30 hours a week to keep your benefits and your child will go…where?" she recalled. "There weren't good options. Women on welfare are portrayed as evil people, and society as a whole does not get up in arms about child care for people on public assistance. That leaves poor people in a bind."
Light joined South Brooklyn Legal Services as a staff attorney in 2000 and spent the next 12 years dealing with family law, disability rights, consumer issues, foreclosure defense and predatory lending. At one point in the foreclosure crisis, Light only saw her children when they came to her office. "My clients were recent immigrants and people really striving to move up the class ladder, and a lot of them didn't believe a bank would lend them money without being sure they could pay it back," she said. In 2011, she was part of a team that won a federal jury verdict of more than $1 million for six families who bought houses through a developer in a fraudulent "one-stop" operation. It was a legal victory only. "The jury found fraud, but they still haven't paid the money," Light said.
Light left Brooklyn Legal Services last summer to join the City College of New York as deputy director of the Skadden, Arps Legal Honors Program in Legal Studies, which provides low-income students with strong academic potential with a pipeline to top law schools. "I've loved my work—I really can't think of anything else that would be this rewarding," she said.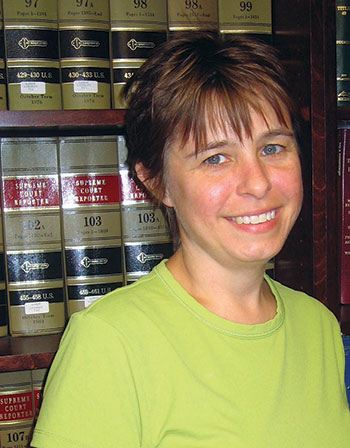 Chris Yerian '07 (MDiv '99) applied for her Skadden Fellowship after spending a summer at the Tennessee Justice Center working on the long-running John B. lawsuit. TJC attorneys filed the John B. case in 1998 on behalf of children covered under TennCare, Tennessee's Medicaid program, to enforce compliance with federal requirements that children receive regular medical and dental screenings and medical necessary care. The suit resulted in 15 years of court-ordered oversight of TennCare's compliance, which ended this year. "My work with John B. made me aware of the challenges juveniles enrolled in TennCare faced in getting adequate health care services," Yerian said. "Some parents believed the best thing they could do for their children who needed health services they couldn't afford was to surrender custody to the state. That seemed ludicrous to me."
The work Yerian enjoyed most involved direct contact with clients. "I vividly remember helping single mothers of children with autism get applied behavioral analysis therapy for their children," she said. "This therapy is very expensive, but very effective, and it helped these families function on a daily basis." When her fellowship ended, Yerian joined the Metro Public Defender's Office in Nashville, where she represented children who ended up in the juvenile justice system "because they were falling through the cracks of other systems."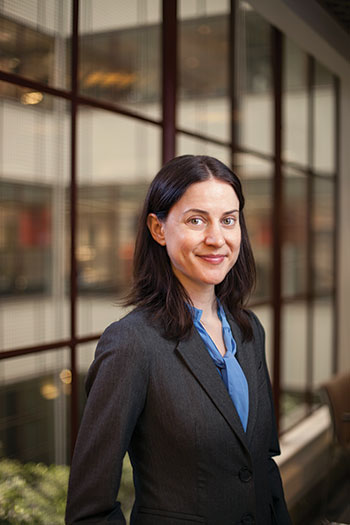 Lauren Lowe '09 began her fellowship with Chicago-based Equip for Equality after clerking on the Fourth Circuit Court of Appeals. Lowe had interned with EFE after her first year of law school and was particularly impressed with her training. "The very first subject we were trained on was language," she said. "You don't define a person by a disability. Instead of calling someone a diabetic, he's a person with diabetes. Language is very important for lawyers, and I was impressed that our training immediately focused on language."
Lowe had already learned an important lesson about advocating for the legal rights of people with disabilities in Professor Alex Hurder's Civil Law Clinic. She won the case but looks back on the victory with mixed emotions. Her client, a man in his early 50s, told her at their first meeting that he was unable to work because of prolonged, seizurelike headaches. After spending more time with him, Lowe suspected he might also suffer from mental illness. She arranged for a psychiatric evaluation, which revealed that her client had severe anxiety and depression as well as mild mental retardation.
"I presented this information at his hearing, and he won," Lowe recalls. "But during the hearing, he looked ashamed, and I'm still haunted by the look on his face. I let my fear of an uncomfortable discussion prevent me from explaining the reasons for his evaluation, and I didn't discuss the results with him candidly. So he wasn't prepared when I portrayed him as a person debilitated by anxiety, depression and mild retardation."
When her fellowship ended last summer, Lowe transitioned into a full-time job as an EFE staff attorney, and her Skadden experience still informs her work advocating for the employment rights of clients with disabilities under the Americans with Disabilities Act. "What's really wonderful about fellowships is that they allow young attorneys to develop some expertise in a particular area of law," she said.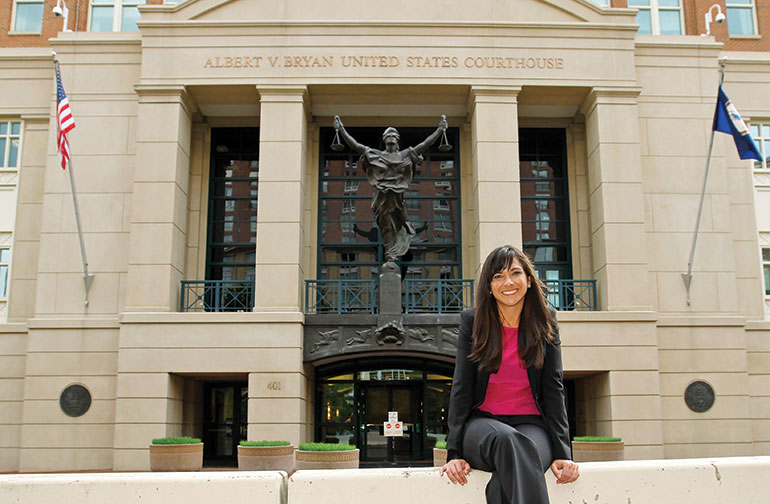 When Elizabeth Johnston '11 starts her fellowship with the National Women's Law Center in Washington, D.C., in September 2013, she will focus on combating abuses of pregnant workers and new mothers in industries that employ large numbers of low-wage women. Johnston had met personally with Skadden Fellowship Director Susan Butler Plum when she visited Vanderbilt in 2010, and when they met again during Johnston's finalist interview, Plum was aware of Johnston's drive and dedication.
Johnston became interested in the labor rights for pregnant women and mothers of young children as a Peace Corps volunteer in Paraguay before law school. She recalls being "sad and a little surprised" that pregnancies were anxiety-inducing events for women in the rural communities where she served. "Rather than celebrating, these women worried about how they would care for and support their children during the time when the pregnancy made them unable to work and while they were caring for an infant," she said.
During her 2L summer, Johnston worked at Ayuda, a Washington, D.C.-based nonprofit that provides a range of social and legal services to immigrants, where she saw the same anxiety in pregnant women in low-wage jobs. "For these women, getting pregnant often means losing a job or being forced to take unpaid leave they can't afford," she said. "The birth of a child is one of the most common entry points to poverty."
At the National Women's Law Center, Johnson plans to partner with worker-led organizations in these targeted industries to educate workers and their employers about workplace rights of pregnant women and mothers, and to enforce those rights. "My fellowship will allow me to focus on work I'm passionate about—ensuring that low-wage women are treated fairly on the job," Johnston said. "That in turn gives women the financial independence to care for themselves and their families."
Maroney began encouraging students interested in public interest law to consider Skadden Fellowships as soon as she joined Vanderbilt's law faculty in 2006. Today, she could not be prouder. "As Vanderbilt Law School's commitment to training students to practice law in the public interest continues to grow, so will its relationship with the Skadden Fellowship Foundation and other post-graduate funders," she predicted. "Particularly as the legal market continues to change, we will be constantly looking for ways to match our students' deep commitment to justice with society's pressing need for lawyers willing to do the hard work that justice requires."
---