Katie Sochacki '18 and Dora Duru '20 selected for 2018 law class of the Fellowships at Auschwitz for the Study of Professional Ethics
Mar 30, 2018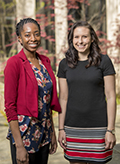 Katie Sochacki '18 and Dora Duru '20 are among 12 law students and early-career attorneys chosen for the 2018 Law Program of the Fellowships at Auschwitz for the Study of Professional Ethics. Sochacki and Duru will participate in a two-week program in Germany and Poland this summer through the prestigious FASPE program, which uses the conduct of lawyers and judges in Nazi-occupied Europe as a way to examine ethics in the legal profession today.
Now in its ninth year of operation, FASPE provides a unique historical lens to engage graduate students in professional schools as well as early-stage practitioners in five fields–law, business, journalism, medicine and seminary–in an intensive course of study focused on contemporary ethical issues in their professions. The FASPE Law program examines the role of lawyers in the Nazi state, underscoring the reality that moral codes governing the legal profession can break down or be distorted with devastating consequences.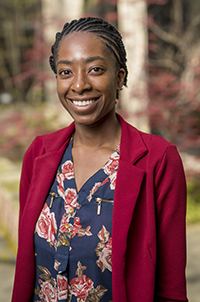 The daughter of Nigerian immigrants, Duru grew up in Los Angeles and graduated from Stanford University with a bachelor's degree in international relations. She intends to use her legal education to advocate for refugees and asylum seekers. "The practice of law comes with many challenges, and what I seek from FASPE is empowerment to confront ethical issues with courage and against a historical backdrop of the consequences of inaction or complacency," Duru said. "What I do not want is to be a bystander who will just watch unjust situations unfold and say nothing."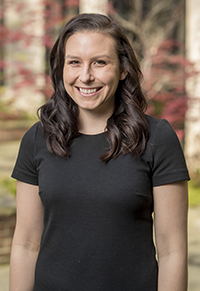 During her legal studies at Vanderbilt, Sochacki has focused on women's issues and criminal justice, particularly domestic violence and wrongful convictions. Originally from Grand Rapids, Michigan, Sochacki earned her undergraduate degree in international relations at Michigan State University. During law school, she has interned at the U.S. Attorney's Office for the Western District of Michigan and for the Tennessee Attorney General. Following graduation, she will join Venable as an associate based in the firm's Washington, D.C., office. "I believe that lawyers, who hold immense power within our political and governmental institutions, have the responsibility to educate and to speak on the pressing ethical issues of our time," Sochacki said.
In 2018, the Law Program will be led by Susan Carle, professor of law at American University's Washington College of Law, and Eric Muller, Dan K. Moore Distinguished Professor of Law in Jurisprudence and Ethics at the University of North Carolina School of Law.
"By educating students about the causes of the Holocaust and the power of their chosen professions, FASPE seeks to instill a sense of professional responsibility for the ethical and moral choices that the Fellows will make in their careers and in their professional relationships," said David Goldman, FASPE's founder and chairman.
Law fellows join Business and Journalism fellows to consider how ethical constructs and norms in their respective professions align and differ. In 2018, the three groups will travel from May 20 through June 1, beginning their trip in Berlin and then traveling to Krakow and Oświęcim, the town in which Auschwitz is located, in Poland.
FASPE maintains long-term relationships with its fellows in order to sustain commitment to ethical behavior and to provide a forum for continued dialogue. To date, FASPE has nearly 450 alumni across its five programs.
---