Kevin Coker and Sean Dowling named 2018 Gideon's Promise Fellows
May 17, 2018
2018 VLS graduates Kevin Coker and Sean Dowling will serve as Gideon's Promise Fellows for 2018-21. Through the program, Vanderbilt will support Dowling's work at the Shelby County Public Defender's Office in Memphis, Tennessee, and Coker's work at the Metropolitan Nashville Public Defender's office, in one-year, post-graduate fellow roles.
Coker and Dowling will also gain access to Gideon's Promise signature Core 101 three-year training program, which offers tools to advocates committed to providing zealous representation to indigent clients under difficult circumstances. After the fellowship, both are expected to take positions as assistant public defenders in their respective offices.
"I am delighted that we are again able to partner with Gideon's Promise to support the work of public defenders and to launch the careers of two Vanderbilt Law School graduates committed to this form of public service," said Chris Guthrie, Dean and John Wade-Kent Syverud Professor of Law, in announcing the fellowships.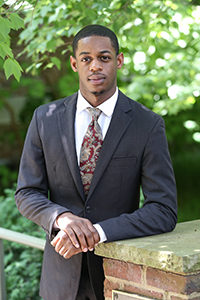 Coker worked at the Metropolitan Nashville Public Defender's Office as an intern in spring 2018. He was a Dean's Scholar at Vanderbilt Law School, where he served as vice president of the Black Law Students Association. He is a Phi Beta Kappa graduate of Morehouse College, where he was a Sidley Austin Prelaw Scholar. He spent summer 2016 as a law clerk at the American Bar Association's Center for Human Rights in Washington, D.C., where he conducted research on human rights violations. During summer 2017, he was the Gate City Bar Summer Associate at David Bozeman in Atlanta, where he worked on criminal cases.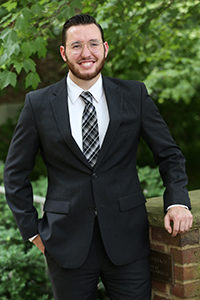 Dowling worked for the Metropolitan Nashville Public Defender's Office as an extern during the 2017-18 academic year. He was a judicial intern for Judge Gregory M. Sleet of the U.S. District Court for the District of Delaware during summer 2016 and worked at Potter Anderson & Carroon in Wilmington during summer 2017. He was a staff member of the Vanderbilt Journal of Transnational Law, and was active in the Criminal Law Association, Street Law and La Alianza, serving as its vice president. He is an honors graduate of the University of Delaware, where he majored in political science and criminal justice.
Coker realized he wanted to pursue a career in criminal defense while spending summer 2017 assisting attorneys at an Atlanta firm who were defending a client charged with murder. "Our client had no criminal history, was employed, and the murder charges against him were eventually dropped, but he was denied a bond," he said. "I saw how the criminal justice system can be so unfair in multiple ways." Coker is eager to work with the Nashville Public Defender's Office because his Trial Advocacy instructor, Adjunct Professor Martesha Johnson, was elected Public Defender this spring.
Dowling has known he wanted to pursue a career in criminal justice since taking criminal justice courses as an undergraduate student at the University of Delaware. He confirmed his interest in working as a public defender by externing with the Nashville Public Defender's Office during his 3L year. He credits Deputy Public Defender Aisha McWeay '09 and David Kieley '12 with mentoring him. "The Gideon's Promise Fellowship provides a pathway into a career as a public defender, which is the work I really want to do," he said. "This program answered all of the questions I had about public defense as a full career."
Coker and Dowling will attend a Gideon's Promise training session and start work after taking the Tennessee Bar Exam this summer.
---