Lawrence Maynard Magdovitz '61 (BA'59)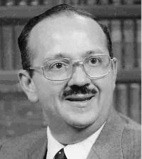 Lawrence Maynard Magdovitz '61 (BA'59) of Clarksdale, Mississippi, died May 24 after a long illness. A native of Clarksdale, he briefly worked in Kentucky after law school before returning home to open the Law Offices of Lawrence Magdovitz in 1962.
His law practice spanned 52 years. While he was respected for his legal skills, his true talent lay in the real estate business. Until the day he died, Lawrence was a licensed attorney in Kentucky, Mississippi and Tennessee, and a residential contractor and real estate broker in Mississippi. He bought his first rental house in Clarksdale when he was just 16, using money saved from working at his family's department store. After his return to Clarksdale in 1962, he began buying rental homes; at one time he owned over 200 homes in Clarksdale. In 1980s, he bought a small commercial building leased to the U.S. Postal Service in Dundee, Mississippi; by 2002, he had amassed a portfolio of several hundred post offices and was second only to the Postal Service itself in the number of post office buildings he owned. In 2010, he bought a Dollar General building, after which he put together another portfolio of commercial real estate. He gave generously to the Boy Scouts and the Institute for Southern Jewish Life and created the Lawrence M. & Kerin C. Magdovitz Foundation. A devoted family man, he married Kerin Northrup Coffey in 1972. Kerin died in 1994; he is survived by their two children and four grandchildren.
---