Life-Defining: Weldon Wilson '86, Board of Advisors President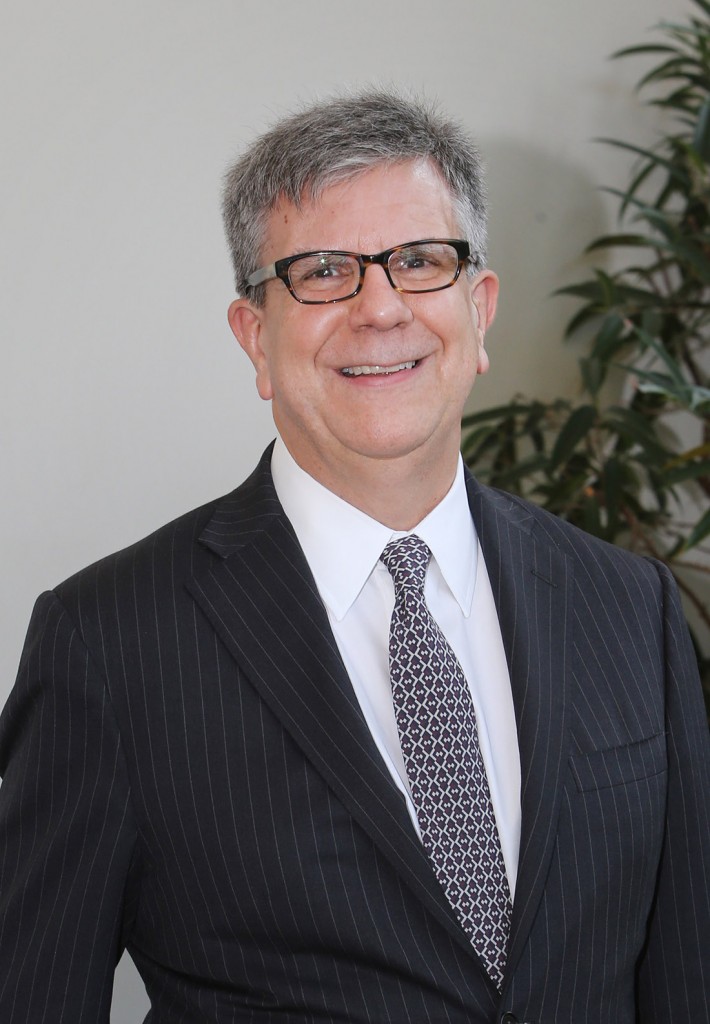 By Seth Robertson
It isn't often that a successful 30-year career can be traced back to a single defining moment. And it's even rarer when that moment takes place on the very first day at a new job right out of school. But that's exactly what happened to Weldon Wilson soon after graduating from Vanderbilt Law School."
After graduation I started working in the corporate department of a law firm in Dallas," said Wilson, the CEO of Resolution Life Inc., a "specialist" life insurance company headquartered in Stamford, Connecticut. "On the first day a partner came in with a huge stack of papers and said a client was interested in buying an insurance company. He handed me the papers and said, " 'You need to figure out what you need to do.' "
"That's how I stumbled into my career in insurance," Wilson recalled. "It was pure happenstance."
After working for two private law firms in Texas representing the life insurance industry, Wilson became general counsel of Life Re Corp., which later was acquired by fellow insurance company Swiss Re Group in 1998. He was general counsel for Swiss Re's global life businesses until he joined its executive board in 2003. Then in 2013, after a short retirement, he helped launch Resolution Life, which buys existing life insurance policies from other companies and administers them. Since then, the company's portfolio has grown rapidly through several acquisitions.
"So far we've raised about $2 billion from private investors to serve as equity for our acquisitions. Our goal is to spend that amount over the next year and then go back and raise more money," he explained. "Our investors are not typical hedge funds or private equity firms. We don't offer a 25 percent return. Instead we provide steady cash flow with long-term predictability, which is an attractive investment for pension funds and insurance companies.
"Although Wilson now finds himself in a business leadership role, he hasn't lost sight of the value that a good legal mind can bring to a corporation. In fact, he considers law as important a function as any other in the C-suite.
"When I was responsible for a rather large group at Swiss Re, I always included the general counsel in our meetings," he said. "And it's the same with my current company: Our chief legal officer is a key person on our senior team. You shouldn't be making business decisions without considering the legal implications."
Wilson himself often still leans on the lessons he learned in law school. "Vanderbilt taught me how to solve problems and deal with issues with which I'm unfamiliar," he said. "Running life insurance companies may not be brain surgery, but you need to know how best to approach certain problems. My law degree taught me those skills, and it continues to help me to this day."
The lasting impact of his law school education is particularly front of mind for Wilson these days now that he's president of the school's Board of Advisors. After Dean Chris Guthrie invited him to join the board several years ago, Wilson embraced the opportunity to get more involved with the school, both volunteering his time and giving back philanthropically—including endowing the Weldon Wilson Scholarship. And now having taken the helm of the board this year, he wants other alumni to step up as well, even if it's on a smaller scale.
"What I hope to do is assist [Dean] Chris Guthrie in building the law school," he said, "and help reach out to alumni who may have lost touch with the school. The goal is to get them actively involved."Almost all of us were able to go to Vanderbilt because of someone else—because of a contribution someone made or some commitment from the school. I say let's try to pay that back in some way."
---