Music City Legal Hackers Take First Place at Georgia Bar Legal Hackathon
Oct 7, 2016
The Music City Legal Hackers, a group sponsored by Vanderbilt Law School's Program on Law and Innovation that brings legal professionals and computer experts together to explore technology solutions for legal practice problems, took home the first-place prize of $2,000 at the Georgia State Bar Association's first legal hackathon in Atlanta Sept. 12-13.
Teams addressed the needs identified by four pro bono programs seeking to extend their capabilities through the use of low-cost legal apps, including Lawyers for Equal Access, the Georgia Law Center for the Homeless, the Georgia Legal Services Program and the Southern Center for Human Rights. Each these pro bono organizations faces severe financial constraints as well as high demand on their attorneys' time and resources.
The Music City Legal Hackers, in partnership with Code for Nashville, interviewed staff from all four nonprofit legal services organizations. Team members helped resolve a product functionality issue for one organization simply by facilitating a conversation with the organization's legal technology vendor. The team arranged for another organization to gain access to existing technology that met its needs at no cost.
In their most difficult challenge, team members created an application to meet the needs of three legal services providers, which needed a secure way for clients to transmit photos, documents and video clips to their pro bono lawyers without incurring travel or other costs or requiring computer access. The new app works on smart phones, which most clients have.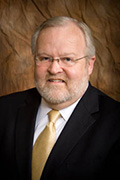 Led by VLS Adjunct Professor Larry Bridgesmith, who also coordinates Vanderbilt's Program on Law and Innovation, the team included Lori Gonzales, Andy Seavers, Nick Lorenson, Will Norton and Shannon Collins.
"The event was a great opportunity to explore how law and technology can combine to provide legal services 'better, faster and cheaper' to benefit clients who could not afford it otherwise," Bridgesmith said.
---