Patently Useful: VLS faculty and alumni work to improve the usefulness of patents
By Grace Renshaw
Sean Seymore was destined to study patent law. He applied for his first patent at age 8, after he received a chemistry set for his birthday and made something he thought was unique.
"I wrote President Carter a letter describing what I did and asked him to give me a patent," he recalled. White House staff forwarded Seymore's letter to the U.S. Patent and Trademark Office, which responded with a letter encouraging his enthusiasm about the patent system while explaining what Seymore had done was not patentable.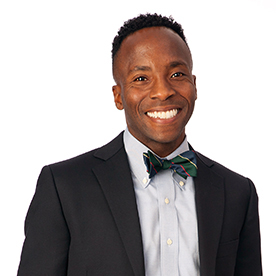 Seymore ultimately earned his Ph.D. in chemistry at the University of Notre Dame. After teaching college-level chemistry for two years, he returned to Notre Dame Law School, intent on pursuing his interest in patent law. After practicing as a patent lawyer at Foley Hoag in Boston, he returned to the academy to teach law in 2007.
Since joining Vanderbilt's law faculty in 2010, he has been both an Enterprise Scholar and a Chancellor's Faculty Fellow and received a secondary appointment in Vanderbilt's chemistry department. Seymore's chemistry background and interest in teaching have tuned his scholarship focus toward making patents more useful and informative to inventors and licensees. In his most recent article, "Patenting the Unexplained," soon to be published in the Washington University Law Review, Seymore questions a bedrock principle of patent law: that an inventor does not need to understand how or why his invention works to secure a patent. "The patent statute simply requires that the inventor explain how to make and use the invention," Seymore said. "But explaining how to make and use something when you don't know how and why it works yields patents with a limited teaching function—and the limited disclosure rule doesn't align with scientific norms." He advocates the addition of an optional, secondary disclosure step that would allow inventors to submit a description of how and why their invention works.
In a competitive market, inventors often rush to apply for a patent before they are certain their invention works—with predictable results. "Many patents cover inventions that don't work at all or don't work as described," Seymore said. "The Patent Office is criticized for doing a poor job, but it's at a clear disadvantage because inventors have little incentive to disclose failure."
In his forthcoming University of Pennsylvania Law Review article, "Patenting around Failure," Seymore suggests that patent holders who later discover their invention does not work as described should have a legal obligation to amend their patent claims. "Inventors continue to experiment during the years of patent examination, and they learn more about their invention," he said. "Requiring disclosure improves the quality of patent examination and enriches the public storehouse of technical knowledge."
Working on the Policy
 

Frontier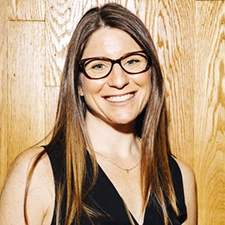 While Seymore works in the academic realm to make patents more useful and informative, Julie Samuels '05 seeks to do the same on the frontiers of technology. After practicing patent law for several years, Samuels joined the Electronic Frontier Foundation as a senior staff attorney with the unusual job title of the Mark Cuban Chair to Eliminate Stupid Patents, focusing on impact litigation and public policy aimed at addressing patent law in the tech industry.
When the U.S. Patent Office began issuing software patents in the 1990s, tech entrepreneurs tended to be small companies with limited funding. Intellectual property was their only asset. "There was a real culture of getting as many patents as you possibly could and an incentive to make patents as broad as possible," Samuels explained.
This inevitably resulted in the rise of companies, known pejoratively as patent trolls, that invest in portfolios of patents and generate income by bringing infringement claims against existing companies and entrepreneurs. "One of the worst trolls claimed it owned a patent on the idea of scanning a document to email," she recalled. "The troll had a bunch of shell companies that sent demand letters to nearly 50,000 companies demanding they pay $1,000 per employee for using the so-called invention." Another individual who had originally patented a process for recording and mailing cassette tapes to subscribers sued podcasters, claiming they infringed on his idea of delivering subscription content and owed him a share of their revenue. "Even if this guy had invented podcasting, he wasn't furthering technology, which is the point of the patent system," Samuels said.
Enabling entrepreneurs to thrive has now become Julie Samuels' mission at Tech:NYC, a New York–based nonprofit she launched in 2016 to support and connect tech companies and investors. "The promise of technology is that anyone can create it. Now that everyone has a computer in their pocket, we really have a world where all different types of people can be creators and inventors," Samuels said. "We need a patent system that incentivizes that."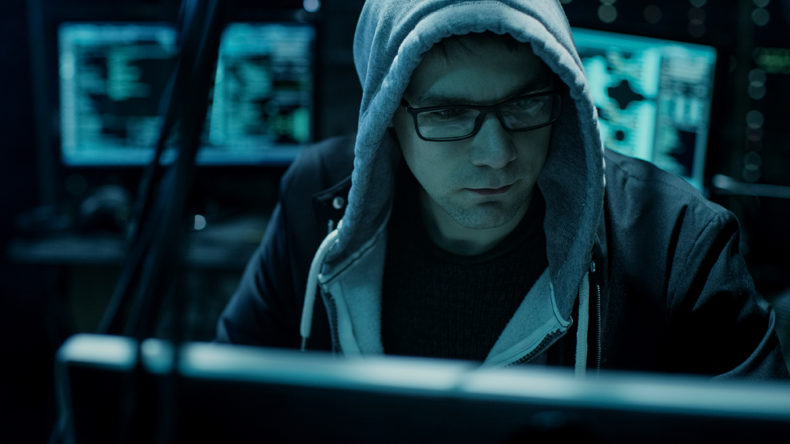 On the Frontier of Science
Anna Barry '01, the general counsel at Jounce Therapeutics, an immunotherapy company developing cancer drugs, says that another challenge faced by many biotechnology startup companies is pressure from the investors to file patent applications too early. As drug development generally takes several years, the rush to file patent applications may prevent companies from maximizing the value of patent exclusivity.
After earning a Ph.D. in biophysical chemistry at Yale, Barry decided a law degree would be a better career option than pursuing a postdoctoral fellowship. She and her husband, David Barry '01, met on their first day of law school, and the couple moved to Palo Alto, California, after graduation, where David joined Fenwick & West as a corporate associate, while Anna joined Heller Ehrman to practice patent law.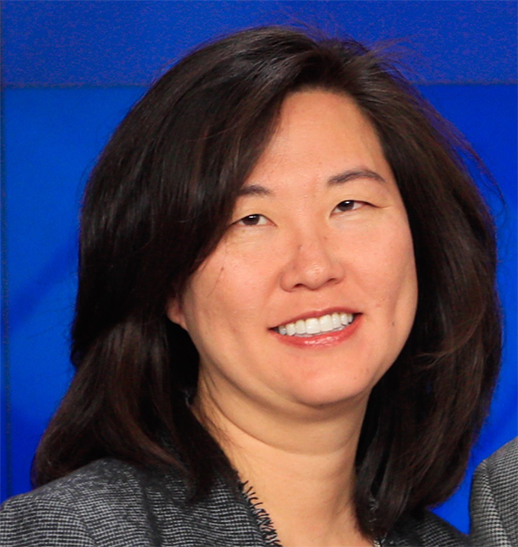 Anna Barry soon realized that career prospects for patent prosecution lawyers at large general practice firms were limited due to the nature of patent practice. "It is extremely difficult to meet the billable hour requirement of a big law firm as a patent prosecutor working on several client matters every day," she said. "Litigation and corporate associates are able to more easily bill time to one or two matters at a time, such as M&A deals and big litigation cases."
After five years, she joined the legal department at biotechnology pioneer Genentech, where she handled patent prosecution as well as corporate transactional work. The broader experience gave her the confidence to join a biotechnology startup, Five Prime Therapeutics, in 2011, as one of a two-attorney legal team. She managed Five Prime's intellectual property department, creating and implementing its global IP strategy, and also co-led the legal department through the company's initial public offering. Three years later, that track record netted her an offer to join Jounce Therapeutics as the company's general counsel. At Jounce, Barry oversees the company's legal department; she led the company through an initial public offering last year. "For biotechnology companies, intellectual property is one of the company's top value drivers," Barry said.  "Therefore, you want to create a commercially relevant patent portfolio that protects your company's key assets and maximizes the value of your IP."
As both a scientist and a lawyer, Seymore wants to see each discipline improve the other. "Patents should enable future scientific advances, not stifle them," he said. "For that to happen, patents must be more scientifically accurate, informative and useful."
---