Rebecca Allensworth, Ed Cheng, Jeff Schoenblum and Chris Serkin honored with 2022 Hall-Hartman Awards for Outstanding Teaching
Apr 22, 2022
Five Vanderbilt Law professors–Rebecca Allensworth, Edward K. Cheng, Jeffrey Schoenblum, Christopher Serkin and Arjun Sethi–received 2022 Hall-Hartman Awards for Outstanding Teaching from the Vanderbilt Bar Association.
Allensworth and Cheng were honored for their teaching in first-year courses, while Schoenblum and Serkin were honored for full-semester upper-level courses. Sethia was honored as an adjunct lecturer; he taught two short courses at Vanderbilt this year.
Hall-Hartman Awards are based on a student poll administered by the VBA. The annual awards recognize excellent teaching of both first-year and upper-level classes. They are given to one professor in each of Vanderbilt's three first-year sections and to two professors who taught upper-level courses, with separate categories for large classes with 30 students or more and classes with fewer than 30 students. A new category honoring the best lecturer in law was added in 2019.
Hall-Hartman Awards are a longstanding Vanderbilt tradition recognizing faculty whose teaching is deemed outstanding in each first-year student section and for large and small upper-level elective courses. The awards are named in honor of former professors Donald J. Hall and Paul Hartman, both of whom spent their academic careers at Vanderbilt and were revered for their teaching.
"These awards are hard to win because we have so many outstanding teachers on our faculty, so they are coveted," Dean Chris Guthrie said. "Professors cherish this recognition because it comes directly from the students they've taught this year."
Edward K. Cheng was honored by first-year students in both Sections A and C for his Torts class. Cheng holds the Hess Chair in Law. His resarch focuses on scientific and expert evidence and the interaction between law and statistics. This is Cheng's eighth Hall-Hartman Award.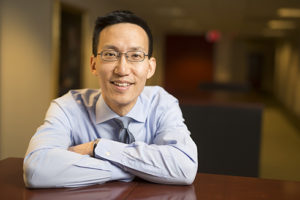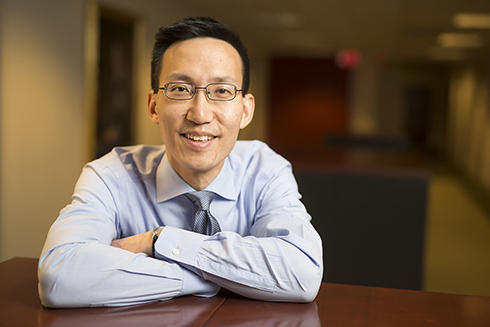 Rebecca Allensworth was honored by Section B for her first-year Contracts class. She currently holds the Tarkington Chair in Teaching Excellence. Allensworth studies antitrust and the rgulatory infrastructure of professional licensing. This is Allensworth's fifth Hall-Hartman Award.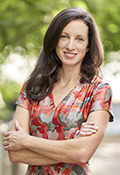 Jeffrey Schoenblum was honored for his upper-level Wills and Estates class. Schoenblum is the Centennial Professor of Law and one of the world's preeminent scholars and experts on cross-border private wealth transfers. He joined the Vanderbilt Law faculty in 1977. This is Schoenblum's ninth Hall-Hartman Award.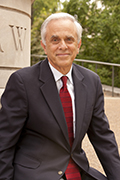 Christopher Serkin was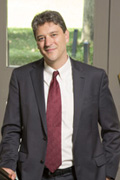 honored with a Hartman Award for his upper-level Land Use Law class. Serkin holds the Elisabeth H. and Granville S. Ridley Jr. Chair in Law. His scholarship addresses property theory, land use regulations and eminent domain, among other topics. This is Serkin's fourth Hall-Hartman Award.
Arjun Sethi is a community activist and civil rights lawyer based in WAshington, D.C., He teaches short courses as a member of the adjunct law faculty. At Vanderbilt Sethi taught two courses—Bans, Walls and Raids: Civil Rights in an Era of Fear and Policing in the 21st Century—during the 2021-22 academic year.
The awards were announced by the Vanderbilt Bar Association at its annual Awards Ceremony April 22.
---