Speaking of Alumni: Record-setting year helps students, faculty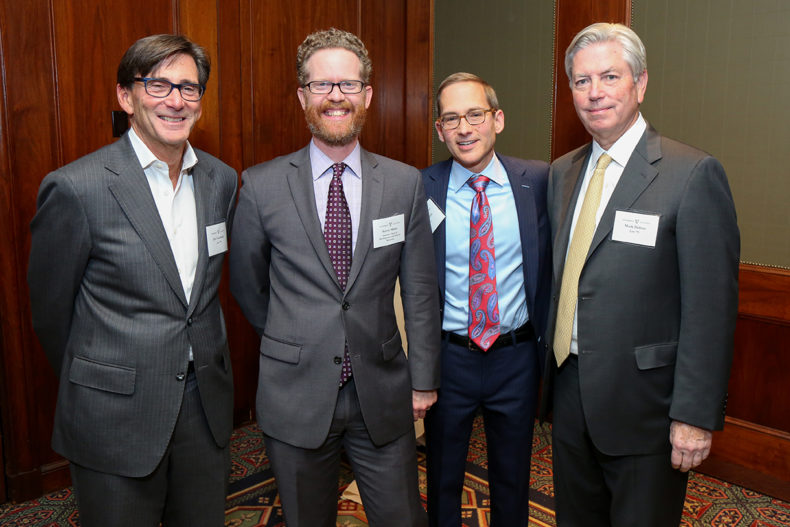 With the 2017–18 fiscal year behind us, I'm delighted to report that the law school has had its most successful overall fundraising year in history. I will share some of the highlights below, and we will be featuring several of these gifts and their impact on our shared work at the law school in future issues of this magazine.       
Thanks to the support of alumni, friends, law firms, faculty, staff and students, we've received new gifts and new pledges totaling almost $13.4 million; our previous high was just shy of $10 million in FY15. We also had another strong year in our Annual Fund; although we fell short of our very ambitious goal (which would have set a significant new record), we received almost $1.5 million in gifts for immediate use. This represented our third largest total to date, and was driven in part by our record-setting Giving Day in June. We received gifts totaling $233,117 from 415 donors in a single day, putting us in second place in overall dollars contributed, just behind the College of Arts and Science. Finally, we received new commitments for bequests and other estate planning gifts totaling more than $17 million!
Much of our success was driven this year by a positive reaction to the Chancellor's Chair Challenge, a university-wide initiative that pledged a million-dollar match from Vanderbilt for each faculty chair gift of $1 million or more. In total, we secured gifts or pledges for six new endowed chairs that qualified for the challenge—more than any other Vanderbilt school.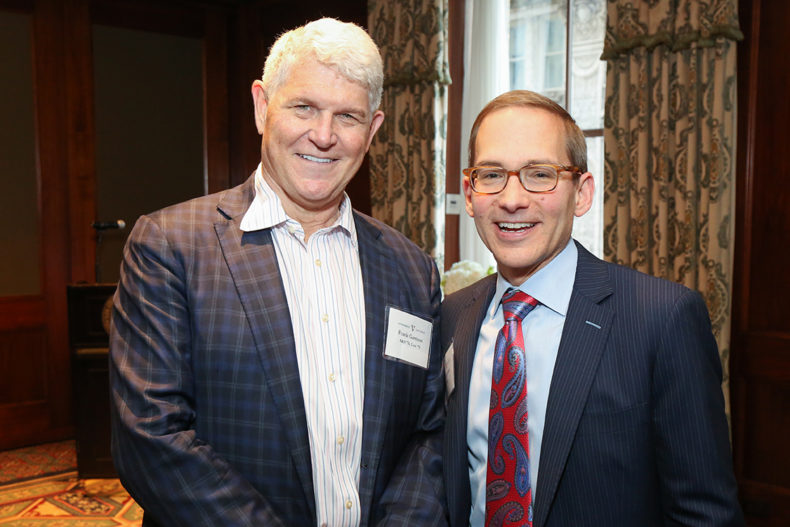 In addition to the previously announced Enterprise Chair from Bob '78 and Terri Reder, the LaRoche Family Chair from Ted '70 and Gloria (BA'67) LaRoche, and the Hess Chair from Hal '90 and Jodi Hess, we secured three others. Two came from the estate of Dick Lansden '34 (BA'33)—the Judge D.L. Lansden Chair in Law and the Dick and Martha Lansden Chair in Law. Dr. Florence Ridley (MA'51) endowed the Elizabeth Howse Ridley and Granville S. Ridley Jr. Chair, in memory of her mother, Elizabeth, and father, Granville 1916 (BA1914); she also has made a planned gift that will endow a law scholarship in the same name. Vanderbilt has long had fewer resources than our peer schools as we seek to recruit and retain great faculty; these new chairs offer us a critically important new means to strengthen teaching and scholarship.
As with faculty, we also face meaningful competition for students from other schools. While we are literally more popular than ever (we set a record for applications this year, continuing to buck a national trend), we still lose students for financial reasons who would have thrived at VLS. Highlighted in this issue is a gift from Divya and Vino Ferrini and family, who established the Rick V. N. Ferrini Law Scholarship in memory of their son, Rick '11, who died in 2017; the scholarship supports students with demonstrated financial need. Board members Lawrence Epstein '92 (BA'89) and Weldon Wilson '86 made seven-figure pledges to their endowed scholarship funds, and we received a significant commitment from Jack Steele '75 through his estate that will one day endow a full scholarship.
For those of you who gave to the school this year, gifts both big and small, thank you. But I also want to recognize those of you who helped in other ways, by interviewing applicants, hosting alumni gatherings, admitted student receptions, hiring our students and graduates, teaching on our adjunct faculty, giving lectures and participating in classroom panels, and mentoring our students. The law school is grateful to have such a dedicated network of alumni and friends, and so are our students. In one final piece of good news, more than 75 percent of our 3Ls gave to their class gift prior to graduation in appreciation of their experience at the law school. We are proud to welcome them to our fantastic alumni community.
Scotty Mann, J.D.
Associate Dean, Development and Alumni Relations
---