The Intersection of Copyright and Creativity: Joseph Fishman, Assistant Professor of Law
By Grace Renshaw and Jim Patterson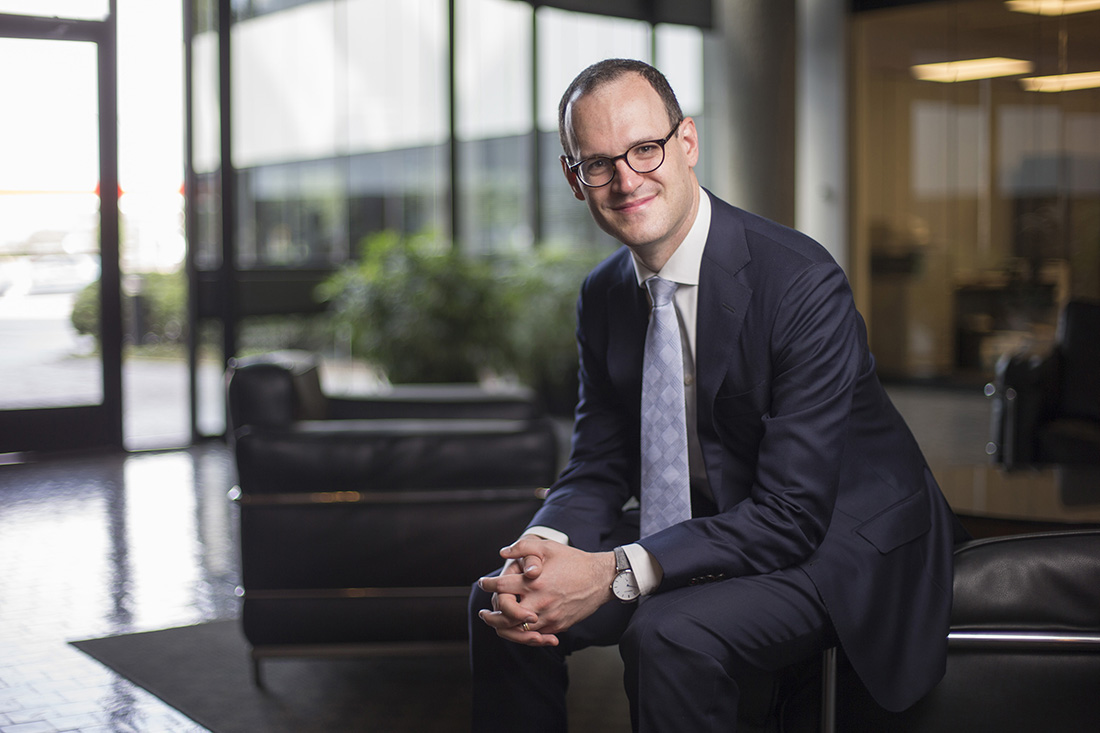 A talented singer who grew up taking piano lessons, Joseph Fishman describes himself as a "recovering musician." His childhood ambition to be a film composer ultimately led him to study musicology at Harvard. "My first love was music," he said.
But Fishman, who joined Vanderbilt's law faculty as an assistant professor in fall 2015, also found himself drawn to a career in law. "When I was writing my senior thesis at Harvard, I imagined myself as a lawyer standing in front of a jury, arguing the merits of my research," he recalled. "I loved the challenge of making a persuasive argument to a group of generalists and the process of crafting sentences people might want to read."
After earning a master's at the University of Cambridge, Fishman decided not to pursue an academic career in musicology. He returned to Harvard to earn his J.D. and quickly gravitated toward intellectual property. "I went to law school to get away from an academic career, but discovered that the kind of scholarship my law professors were working on really excited me," he said. "By the time I started legal practice, I knew I would enjoy teaching and research in copyright law."
After clerking for judges on both the Southern District of New York and the First Circuit Court of Appeals, Fishman joined Jenner and Block in New York City. "A tremendous amount of copyright, patent and trademark litigation arises in the Southern District, so it was a great place to clerk," he said. "Then, many matters I worked on at Jenner and Block involved entertainment industries—movie studios and record labels, and I did a fair amount of copyright litigation."
By the time he returned to Harvard as a Climenko Fellow—a program designed to prepare promising legal scholars for academic careers—Fishman had defined the focus of his research as the intersection of copyright and creativity. "If you study copyright law and practice in that area, you see that both courts and scholars talk about how copyright law is supposed to promote creativity, but there's rarely much reflection on what that means. I always found it surprising that an area of law that's trying to promote a particular good doesn't pay much attention to what that good is and how one would promote it. So one theme of my work is determining exactly what we want the copyright system to do—and how we can get there using law," he said.
During his two years at Harvard, Fishman delved into recent psychological research about the creative process. "Legal scholars are just beginning to mine that research, and it's a source I'm using to get a better sense of what copyright law is doing well and what it's doing poorly, and how that might change." His 2015 Harvard Law Review article, "Creating around Copyright," draws from current work in cognitive psychology, management studies and art history to support Fishman's contention that the constraints copyright law places on "downstream creators" have a significant upside.
"Conventional wisdom is that more creative choice will deliver more creativity," Fishman said. "But new psychological research about the creative process and the history of the arts both indicate that creativity flourishes best under a moderate amount of restriction. So I argue that the 'incentives versus access' debate that has dominated copyright theory reflects a fundamental misunderstanding of the relationship between creativity and constraint. Information may want to be free, but creativity does not."
Fishman is excited about his move to Nashville and Vanderbilt. "When I look around the country at the real intellectual property powerhouses, there's a tremendous amount of synergy between universities and their faculties and the broader geographic and business context in which they're embedded, whether it's New York or Silicon Valley," he said. "In Nashville, the music connection is obvious. With the growing amount of information technology innovation that's going on here, I think there's tremendous opportunity to further develop a similar school-and-city synergy here in Nashville."
---