The Rise of 'Soft' International Law: Timothy Meyer, Professor of Law, Enterprise Scholar
By Grace Renshaw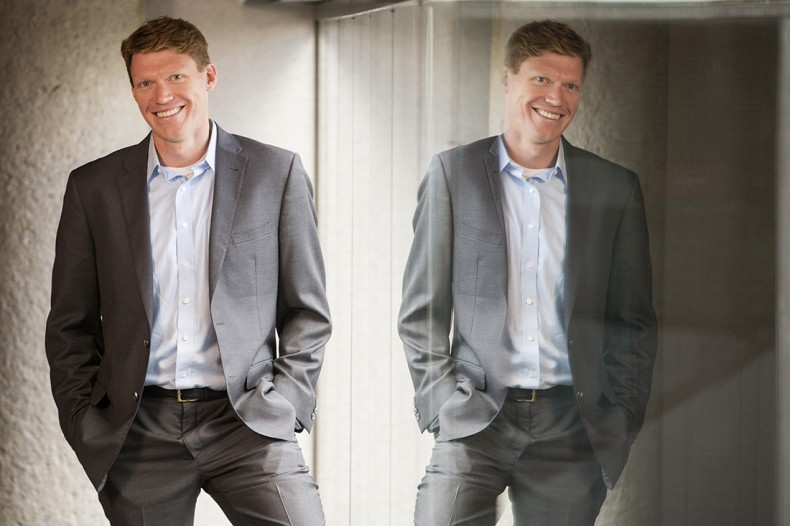 As a lawyer with the U.S. State Department, Tim Meyer dealt with a growing trend. Countries are increasingly negotiating nonbinding agreements to foster international cooperation in key areas such as environmental protection, financial regulation and human rights.
Meyer had joined the State Department's Office of the Legal Adviser well-prepared to use "soft" law as an effective tool to help the United States navigate an increasingly complex global diplomatic and legal environment. His recently completed dissertation at the University of California, Berkeley, where he earned both a J.D. and a Ph.D. in jurisprudence and social policy, chronicled "The Evolution of International Law" from harder forms of cooperation toward softer ones.
Meyer, who graduated at the top of his Berkeley Law class eager to put theory into practice, recalls being thoroughly energized by his rapid switch from observing and documenting the rise of soft law as an academic to employing insights gained in academia to his work at the State Department. "I was probably in a foreign country roughly 10 days every month," he recalled. "I represented the U.S. in treaty negotiations related to protection of diplomatic operations, real property transactions and commercial arbitrations—I never knew what was going to land on my desk."
Meyer hadn't anticipated a career in law. "My father was a lawyer, and I grew up thinking there was no way I was ever going to be one," he confessed. "I was interested in the program at Berkeley because I wanted to study the social science of law. But I loved the problem-solving aspect of law and realized I wanted to practice international law," he said. He joined the State Department after clerking for Judge Neil Gorsuch on the U.S. Court of Appeals for the Tenth Circuit.
The variety and complexity of the matters he handled at the State Department and the frequent sensation of flying by the seat of his pants helped Meyer refine his career focus. "Practicing at the State Department is such a reactive process," he said. "That's really exciting, and you get an extraordinary amount of experience in practical problem solving. But it's difficult to have any long-term projects, and I wanted to tackle some systemic questions about how international legal processes function. That's what drew me back to academia."
Meyer left the State Department to join the law faculty of the University of Georgia in 2010, the same year he and one of his Berkeley professors, Andrew Guzman—now dean of the University of Southern California's Gould School of Law—published an article, "International Soft Law," in the Journal of Legal Analysis, which became the foundation for their co-authored book, Goldilocks Globalism: The Rise of Soft Law in International Governance, due to be released by Oxford University Press this year. Their manuscript was the topic of a 2014 roundtable at Temple Law School's institute for International Law and Public Policy.
Meyer joined Vanderbilt's law faculty in summer 2015, drawn to VLS by its strengths in international law, corporate and financial regulation, and environmental and energy law. He predicts that energy law will be the next major site of international legal conflict.
"Energy is a sector of the economy—like finance—that's so big and so systemically important that it's evaded comprehensive multilateral regulation," he said. "Climate change is about the consumption of energy, so it's situated right between our systems for economic and environmental regulation, and it's subject to competing pressures from folks interested in one or both of those sectors. Producers of oil and coal, for example, cast a very wary eye on climate change regimes that seek to impose rules on the consumption of their products. And international investment law and international trade both have a lot to say about how nations encourage the development of clean energy technology."
Vanderbilt's emphasis on multidisciplinary work was also important to Meyer. While earning his J.D. and Ph.D. at UC-Berkeley, Meyer held a Public Policy and Nuclear Threats Fellowship supported by the National Science Foundation and the Institute for Global Conflict and Cooperation; he also holds bachelor's and master's degrees in history from Stanford University.
Meyer now teaches an array of courses that reflect his broad research interests, including International Business Transactions, International Trade Law, International Environmental Law, Public International Law and Constitution Law I. "I really enjoy teaching—it allows me to relate theory to what's happening in the real world of international practice," he said. "Governments make international law much like corporations enter into business contracts, focused on their own interests. My scholarship looks at the consequences of international lawmaking to identify ways to make things better globally."
---