Three VLS alumni are 2017-18 presidents of the Alabama, Georgia and Tennessee Bar Associations
Aug 16, 2017
When Augusta S. Dowd '82 was sworn in as the 142nd president of the Alabama State Bar July 16, she became the third Vanderbilt Law alumnus to assume the presidency of a state bar association for 2017-18. Lucian T. Pera ''85 became president  of the Tennessee Bar Association June 17, and Brian D. (Buck) Rogers '94 was installed as the 55th president of the Georgia Bar Association June 18.
Dowd, Rogers and Pera all have distinguished careers and lengthy records of service to their local and state bar associations as well as the American Bar Association. "Our students have outstanding role models in this year's state bar presidents in Alabama, Georgia and Tennessee," said Chris Guthrie, Dean and John Wade-Kent Syverud Professor of Law. "I want to congratulate Augusta, Lucian, Buck and Joycelyn on their achievements and thank them for their service to their colleagues in the bar and the clients they serve."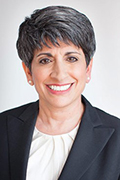 Dowd is a shareholder and managing lawyer at White Arnold & Dowd in Birmingham. She has practiced trial law in Birmingham since 1983, when she joined Lange Simpson Robinson & Somerville after clerking for Judge Seybourne H. Lynne of the U.S. District Court for the Northern District of Alabama. A former member of the Birmingham Bar Association's Executive Committee and Diversity Task Force, she has served on a BBA's grievance panels and as co-chair of the BBA's Grievance Committee. From 2009 until her election as the Alabama State Bar's president-elect in May 2016, she was the group's commissioner for Alabama's 10th Judicial Circuit and served on an Alabama State Bar Disciplinary Committee. In 2011, Dowd was appointed to the Judicial Inquiry Commission, where she served until March 2017. She is a member of the Atticus Finch Society, the Alabama Law Foundation, the American Board of Trial Advocates, the International Academy of Trial Lawyers, the ABA and the American Bar Foundation.  She has also taught on the adjunct law faculty at the University of Alabama. Dowd earned her undergraduate degree Phi Beta Kappa at Sewanee-The University of the South She met her husband, David Dowd '82, at Vanderbilt Law.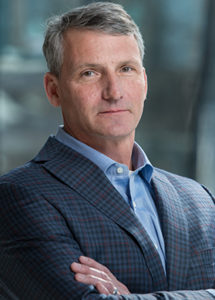 Rogers is a partner with Fried Rogers Goldberg in Atlanta. He is also a member of the State Bar's Executive Committee and has served on its Board of Governors since 2008. A civil attorney representing victims in catastrophic claims, he is a past president of the Georgia Trial Lawyers Association. He is a graduate of the National College of Advocacy, the Ultimate Trial College in Washington, D.C., and the Trial Lawyers College.  He has served as a Magistrate Court judge in Fulton County, teaches the Trial Skills Clinic at the University of Georgia, and is a Master in the Lamar Inn of Court. He earned his undergraduate degree at the University of Georgia. In addition to his legal practice, he is a Peace Officer Standards and Training Certified Guest Lecturer on Commercial Motor Vehicle Collisions and Law, holds a Class "A" commercial Driver's license and has his own trucking company, Buck Rogers Trucking. He also serves on the boards for the trucking advocacy group Road Safe America and the Shepherd Spinal and Brain Injury Center and on the Georgia council of Mothers Against Drunk Driving.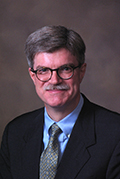 Pera is partner in the Memphis office of Adams and Reese, where he practices commercial litigation, media law, and legal ethics and professional responsibility. A Memphis native, Pera has practiced law in his hometown since 1986. He graduated from Princeton University with honors before earning his law degree at Vanderbilt, after which he served as a law clerk for Judge Harry W. Wellford on the U.S. Court of Appeals for the Sixth Circuit in 1985-86. Pera has been active in the TBA since his first year in practice, serving as president of its Young Leaders Division in 1993-94. For almost a decade starting in 1995, he led the bar's legal ethics committee, which wrote and successfully proposed to the Tennessee Supreme Court a completely revised set of lawyer ethics rules patterned after the American Bar Association's model rules. He also served on the ABA "Ethics 2000" Commission, which overhauled the model rules for the entire United States in 2002. He has served on the ABA's policy-making House of Delegates since 1990 and was ABA Treasurer from 2011-2014. Currently, he serves as chair of the ABA's Center for Professional Responsibility, the home of the ABA's core lawyer ethics and professional responsibility committees. He also currently serves as president of the Tennessee Coalition for Open Government, a nonprofit, non-partisan organization that seeks to improve citizen access to public information and open government in the state.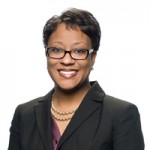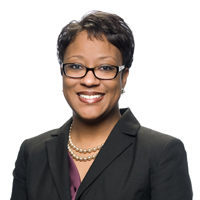 Another VLS graduate, Joycelyn Stevenson '01, was named executive director of the Tennessee Bar Association in May. Prior to joining TBA, she practiced for 12 years at Bradley Arant Boult Cummings before becoming a shareholder with Littler Mendelson in Nashville. A leader in the Tennessee Legal Community, she has previously served as president of both the Nashville Bar Association and the Lawyers' Association for Women – Marion Griffin Chapter. She was the first African-American woman to lead both organizations and is the first African-American to direct the TBA. She is the 2017 recipient of the Napier Looby Bar Association's J.C. Napier Trailblazing Award and was previously recognized with a Nashville Chamber Emerging Leader Award, a Nashville Athena Young Professionals Award, and the Nashville Business Journal's 40 under 40 award. She has also served as president of the Council on Aging of Greater Nashville and secretary of the Nashville Farmer's Market Board. Stevenson earned her undergraduate degree at Howard University.
---