"Vote for US: A Conversation with Election Rights Expert Joshua Douglas" schedule Thurs., Feb. 6, at VLS
Jan 21, 2020
The Vanderbilt chapter of the American Constitution Society is sponsoring a conversation with voting rights expert Joshua Douglas, the Thomas P. Lewis Professor of Law at the University of Kentucky, at noon Thursday, Feb. 6, in Flynn Auditorium at Vanderbilt Law School.
Professor Douglas teaches elections rights and voting law at the University of Kentucky College of Law. His recent book, Vote for US: How to Take Back Our Elections and Change the Future of Voting, Prometheus, 2019) offers an encouraging assessment of current efforts to making our voting system more accessible, reliable and effective. Douglas's recent scholarship focuses on the c onstitutional right to vote with an emphasis on state constitutions, as well as the various laws, rules and judicial decisions impacting election administration. He is a co-author of an election-law casebook. His media commentaries have appeared in the New York Times, USA Today, the Washington Post, Politico, The Atlantic, Huffington Post and Slate and on CNN and Reuters.
His talk is free and open to the public, and lunch will be provided.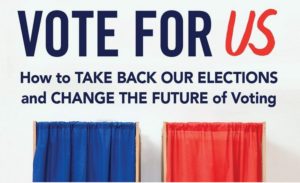 ---