Three prominent judges will speak at Vanderbilt Law School in January and February through the Branstetter Judiciary Speaker Series.
The 2015 Branstetter series features talks by Justice Goodwin Liu of the California Supreme Court on Jan. 22, Chief Judge Diane Wood of the U.S. Court of Appeals for the Seventh Circuit on Jan. 27, and Senior Judge Andre Davis of the U.S. Court of Appeals for the Fourth Circuit on Feb. 25. In addition to delivering lunchtime talks, the judges will speak to classes and meet with students in small groups during their visits to Vanderbilt Law.
Organized and sponsored by the Branstetter Litigation and Dispute Resolution Program, the speaker series is part of an ongoing effort to introduce students, faculty, the Vanderbilt community and the general public to a broad range of perspectives from judges at various stages in their careers and represent different types of courts. Previous speakers include Tennessee Court of Appeals Judge Andy D. Bennett ('82, BA'79), California Court of Appeal Justice Elena J. Duarte, U.S. District Judge Jeremy Fogel, Minnesota Supreme Court Justice David Stras, and U.S. District Judge Amul Thapar as well as the judges of the U.S. Judicial Panel on Multidistrict Litigation.
Justice Goodwin Liu was confirmed to his seat on the California Supreme Court by a unanimous vote of the California Commission on Judicial Appointments on August 31, 2011, and sworn in on September 1, 2011. Before joining California's highest court, Justice Liu was a professor of law at the University of California Berkeley School of Law. Justice Liu earned his law degree from Yale Law School in 1998 and then clerked for Judge David Tatel of the U.S. Court of Appeals for the D.C. Circuit and then for Justice Ruth Bader Ginsburg of the U.S. Supreme Court during the October 2000 term. Before entering the legal academy, he also helped launch the AmeriCorps national service program as a senior program officer at the Corporation for National Service and practiced appellate litigation at O'Melveny & Myers in Washington, D.C. A prolific and influential scholar, he has published articles on constitutional law and educational polity in the California, Michigan, NYU and Stanford law reviews and the Yale Law Journal, among others. In 2010, Judge Liu was nominated to the U.S. Court of Appeals for the Ninth Circuit by President Barack Obama; a vote on his nomination was blocked by Senate Republicans in May 2011.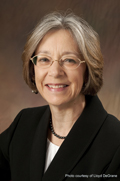 Chief Judge Diane Wood was nominated to her seat on the Seventh Circuit Court of Appeals by President Bill Clinton and confirmed unanimously by the U.S. Senate in 1995, becoming the second woman judge appointed to the Seventh Circuit. She earned her undergraduate and law degrees at the University of Texas at Austin. She clerked for Justice Harry Blackmun of the U.S. Supreme Court and Judge Irving Goldberg of the Fifth Circuit Court of Appeals and served as a legal advisor at the U.S. State Department before joining Covington & Burling as an associate in 1978. In 1980, she joined the faculty of Georgetown University Law Center. In 1981, she accepted a faculty appointment at the University of Chicago Law School, where she was the Harold J. and Marion F. Green Professor of International Legal Studies before her judicial appointment. She continues to teach as a senior lecturer, and her research interests include antitrust, federal civil procedure and international trade and business. She has taught in all three fields.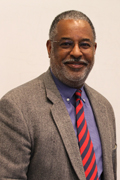 Senior Judge Andre Davis has been a judge at both the trial and appellate level and in the state and federal judiciary. After graduating from the University of Pennsylvania and University of Maryland Law School, Judge Davis clerked for the Fourth Circuit Court of Appeals judge whose seat he holds: Judge Francis D. Murnaghan Jr. He was first appointed to the federal bench in 1995 by President Bill Clinton, who nominated him to a seat on the U.S. District Court for the District of Maryland. In 2009, he was appointed by President Barack Obama to the U.S. Court of Appeals for the Fourth Circuit. He recently took senior status but continues to hear a full caseload. Judge Davis teaches criminal procedure at the University of Maryland Law School and has taught a short course on the exclusionary rule at Vanderbilt.
Several student organizations are joining with the Branstetter program as co-sponsors of the judicial speaker series. Judge Liu's talk is co-sponsored by the Vanderbilt chapters of the Federalist Society and the American Constitution Society as well as the Asian Pacific Law Students Association. Judge Wood's talk is co-sponsored by the Vanderbilt Law Review, and Judge Davis' talk by the Black Law Students Association and OUTLaw.
All talks are free and open to the public.