Scott Jeffrey, a student in Vanderbilt's Ph.D. Program in Law and Economics, has won the second-place prize, a $1,000 scholarship, in the Louis Jackson Memorial National Student Writing Competition.
The competition, administered by the Institute for Law and the Workplace at IIT Chicago-Kent College of Law, recognizes the best legal writing in the field of labor and employment law by current law students. Jeffrey received a $1,000 scholarship as the second-place award for his paper, "The Occupational Illness of COVID-19: New Presumptions in Workers' Compensation."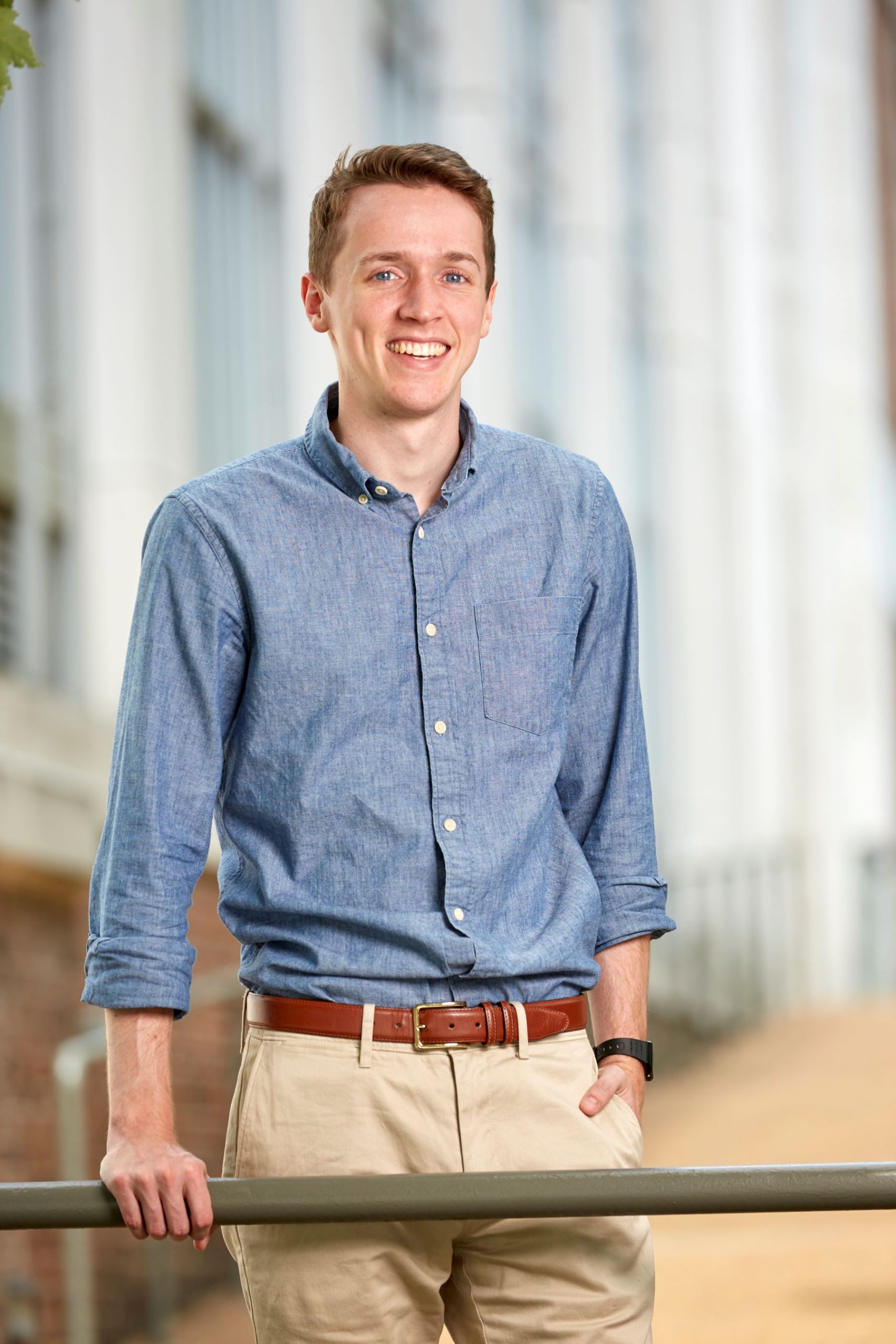 Winners are selected by five labor and employment law schools who conduct a doubly anonymous review.
Jeffrey earned his undergraduate degree in economics at Davidson College, attended the London School of Economics, and worked for two years as an associate economist at the Federal Reserve Bank of Chicago before entering Vanderbilt's Ph.D. Program in Law and Economics, from which he is slated to graduated in 2023 with both a J.D. and a Ph.D. in law and economics.
Jeffrey is currently serving as an articles editor on the staff of the Vanderbilt Law Review.
He has written on such diverse topics as "Damages to Deter Police Shootings" (with W. Kip Viscusi, 2021:3 University of Illinois Law Review), "The Consequences of Social Pressures on Partisan Opinion Dynamics" (with Shyam Gouri Suresh, 43 Eastern Economic Journal 242, 2017), and foreign aid ("Is All Foreign Aid the Same?" Undergraduate Economic Review, 2015).
He and Viscusi, who co-directs the Ph.D. Program in Law and Economics, have an article, "The Locale and Damages of Fatal Policing," forthcoming in the Denver Law Review.