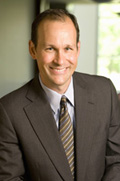 Kevin M. Stack, associate dean for research and professor of law at Vanderbilt, and Jerry L. Mashaw of Yale Law School have both been recognized with the American Bar Association's 2013 Annual Scholarship Award for the award for best published work in administrative law.
Stack was recognized for his article, "Interpreting Regulations" (111 Michigan Law Review 355, 2012), and Mashaw for his book, Creating the Administrative Constitution: The Lost One Hundred Years of American Administrative Law (Yale University Press, 2012). This is Stack's first recognition for this award and Mashaw's third recognition. The awards were presented at a luncheon on November 8, 2013, in Washington, D.C.
Past recipients of this award include United States Supreme Court Justices Stephen Breyer and Elena Kagan; William N. Eskridge Jr. and Mashaw of Yale Law School; John Manning, Jody Freeman, and Cass Sunstein of Harvard Law School; and Thomas Merrill and Peter Strauss of Columbia Law School, as well as Vanderbilt University Professor of Law and Political Science Edward Rubin, who served as Vanderbilt Law School's dean from 2005-09. With Stack's award, Vanderbilt joins Yale, Harvard, Columbia, Michigan and NYU as among the law schools with more than one recipient of this award on its faculty.
In announcing Stack's award, Ronald J. Krotoszynski Jr., who serves as vice chair of the Annual Scholarship Award Committee, praised Stack's "ambitious, well-written, meticulously researched and creative article." The article, Krotoszynski commended, "casts important new light on the critically important issues associated with agency interpretation of regulations and proposes a creative solution to making agency interpretation of regulations less arbitrary. 'Interpreting Regulations' will undoubtedly serve as a catalyst for a wider debate on this subject by courts, agencies, legal scholars, and practitioners." Stack's and Mashaw's works, Krotoszynski noted, both "demonstrate clearly how the very best legal scholarship can have immediate and important implications for contemporary law and policy."
"Kevin's article offers an insightful approach to regulatory interpretation, and I'm pleased the ABA chose to recognize his work with this award," said Chris Guthrie, Dean and John Wade-Kent Syverud Professor of Law.
In his article, Stack defends a methodology for courts and administrative agencies when they are interpreting regulations. Courts routinely rely on the detailed justifications agencies provide for their regulations to assess their validity. Stack argues that these statements should also guide interpretation of the regulations. This approach, Stack suggests, has a significant advantage: It provides regulated entities with more notice and predictability as to the range of allowable interpretations of a regulation than merely asking, as courts often do, whether an interpretation is permitted by the text of the regulation.
Stack joined Vanderbilt's law faculty in 2007 from the Benjamin N. Cardozo School of Law of Yeshiva University. He served as associate dean for research from 2008-10 and began a new term in 2012. He is also co-author (with Lisa Bressman and Edward Rubin) of The Regulatory State (Aspen Publishers, Second Edition, 2013), a casebook on statutes and administrative lawmaking. In addition to the Michigan Law Review, his articles have been published in the Yale Law Journal, the Columbia Law Review, the Vanderbilt Law Review, and the Iowa Law Review, among others, and in several books. He received his J.D. from Yale Law School, where he studied administrative law with Professor Mashaw.