A Year of Scholarship Success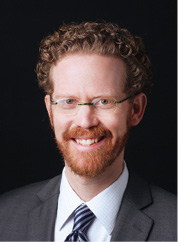 Vanderbilt Law School has made considerable efforts in the last few years to bring even more value to the education we offer while still rivaling the quality found at other elite law schools. We have held tuition increases to historic lows in recent years through stringent attention to efficiency, creativity and careful management of our overall resources, including our endowment and giving income. We have also lightened the burden on our students by increasing the availability of scholarships. I am pleased to share news of several additional wins for endowed scholarships since my last update.
Alumni and friends have endowed or made commitments to endow six new scholarships since the start of the calendar year. Mark '81 and Buffie Feidler, Sara Finley '85, Tom '56 and Glenna Trimble, Harry Harkins '76, Justin Ishbia '04, and members of the Class of 1994, which endowed a scholarship as a legacy of their 20th reunion year, all created new scholarship funds this year.
The Feidler Family Scholarship will be awarded to second- and third-year students interested in careers in corporate law or in business. You've read in earlier pages of the magazine about the new Sara J. Finley Law and Business Scholarship, which will support students seeking a career in business, particularly those seeking to serve as in-house counsel or in other business roles. Both of these scholarships will help strengthen our already excellent Law and Business Program and related efforts, and reflect thoughtful investments by the Feidler family and Sara to nurture the talents and ambitions of our students.
We have also been fortunate to have alumni add significantly to existing scholarship funds. Gary Brown '80 (BA'77) made a gift to double the endowment of the scholarship honoring his close friend, the late Professor Larry Soderquist, an expert in securities law. That scholarship was established by Larry's wife, Ann, and others after her husband's untimely death in 2005. Lee Cutcliff '67 (BA '61) has pledged to more than double the existing Jonathan K. Cutcliff Scholarship (and Lee also invested again in his family's scholarship at the College of Arts and Science). And we have received important leadership annual gifts and pledges to grow existing funds for the Elliot E. Cheatham Scholarship, the Weldon Wilson Scholarship, the John S. Beasley Scholarship and several others.
In other important scholarship news, the Amy and Frank Garrison Social Justice Law Fund, endowed in 2014 by Frank '79 (BA'76) and Amy Garrison (BA'79), allowed us to name our first Garrison Social Justice Scholar, 1L Abby Moskowitz. Read more about this here.
Finally, as with the Class of 1994 last year, Hal '90 and Jodi Hess, have made a challenge gift to Hal's classmates to create the new Law School Class of 1990 Scholarship, and the fundraising effort is underway in advance of their 25th Reunion in October. Altogether, our alumni and friends made more than $2.5 million in new gifts or pledges to scholarships in the 2015 fiscal year that ended on June 30!
We are very happy with the progress we have made this year in growing our scholarship endowment, but there is much more work to be done. I would love to explore your interest in supporting a new or existing scholarship at the law school. A new named fund can be created with a gift or pledge of $100,000 or more, and we are happy to receive gifts of any amount to our existing funds. All gifts make a difference!
As I close, I would like to offer a hearty thank you to Stephanie Parker '84, a member of the executive committee at Jones Day, for her two years of leadership as president of our Board of Advisors. As she steps down, Weldon Wilson '86, CEO of Resolution Life, begins his two-year term leading our board. We are grateful to committed supporters like Stephanie and Weldon, who understand how giving back safeguards and enhances the unique culture at Vanderbilt Law School. In an environment of much-reduced interest in legal education, Vanderbilt Law School is in the rare position of enjoying two straight years of substantially increased applications, and we have attracted another great class to start in the fall. I hope you will have a chance to get to know and to support those students on their journey into our profession.I look forward to seeing alumni from classes ending in '0 and '5 at Reunion October 23–24.
Sincerely yours,
Scotty Mann
Associate Dean for Development and Alumni Relations
---