Advocating Justice for Both Miners and Mountains
Steve Sanders '78: 2015 Social Justice Fellow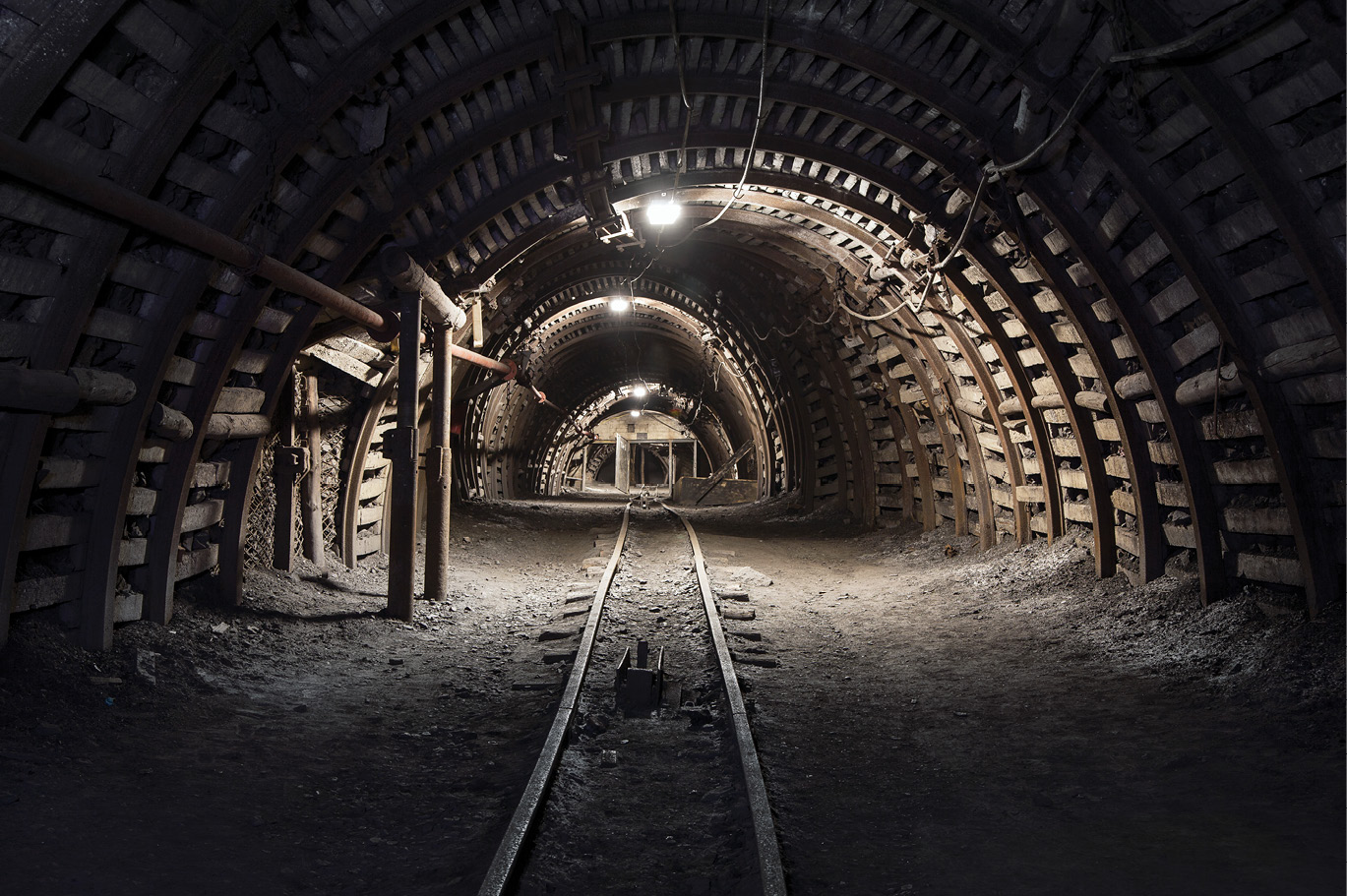 Steve Sanders '78 loves the hills of eastern Kentucky, where he has spent his entire career advocating for people affected by the coal mining industry.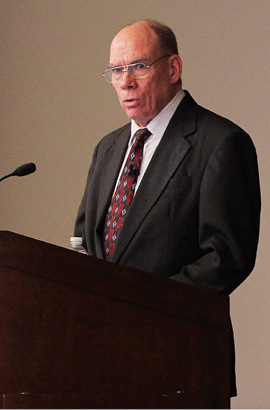 But living and working in Appalachia was not his original plan. The Ohio native had worked in eastern Kentucky during and after college at the University of Cincinnati before entering Vanderbilt Law School. While visiting friends during a school break, he discovered the Appalachian Research and Defense Fund, a legal aid organization in Prestonsburg, Kentucky, that serves a 37-county area. Sanders interned at AppalReD, as the organization is known, in summer 1977 and joined its permanent legal staff after graduation in 1978. "It was interesting work," he said. "I liked the lawyers, and I was excited by the possibilities."
More than 35 years later, Sanders is still enthusiastic about his work. After practicing with AppalReD for 25 years, he left in 2002 to help found the Appalachian Citizens Law Center, which focuses on issues related to the coal industry's impact on the region and its people. For the past 13 years, he and his small legal staff, based in Whitesburg, Kentucky, have represented coal miners in cases related to mine safety, work injuries and disability due to black lung, a disease that results from breathing coal dust. They also represent Kentuckians whose houses and farms are threatened or damaged by strip and surface mining operations.
Sanders was in residence at the law school February 10–12 as Vanderbilt's 2015 Social Justice Fellow, sponsored by the Social Justice Program. In his February 10 lecture, "Dark as a Dungeon: Justice for Both the Miners and the Mountains," he discussed the difficulties coal miners have encountered in claiming disability benefits because they lack legal representation. A law firm representing coal companies recently was implicated for failing to disclose medical evidence supporting miners' disability claims in several cases. In 2014 the U.S. Department of Labor took the unusual step of ordering officials handling black lung claims not to rely on opinions rendered by a Johns Hopkins doctor whose work for coal companies helped lead to benefit denials for thousands of miners over two decades.
Sanders estimates that black lung disability cases now constitute approximately 40 percent of the ACLC's caseload. "These people are too poor to hire a lawyer to represent them, and the coal companies can retain firms experienced at fighting these claims," Sanders said.
The fact that Sanders was able to establish a legal advocacy organization to address environmental, land use, and mine safety and health issues reflects a change in attitudes toward the coal industry in eastern Kentucky. New regulations sparked by decades of environmentally detrimental mining practices also have been enacted. "In the 1960s, when surface mining first became more popular, there were few environmental regulations," Sanders explained.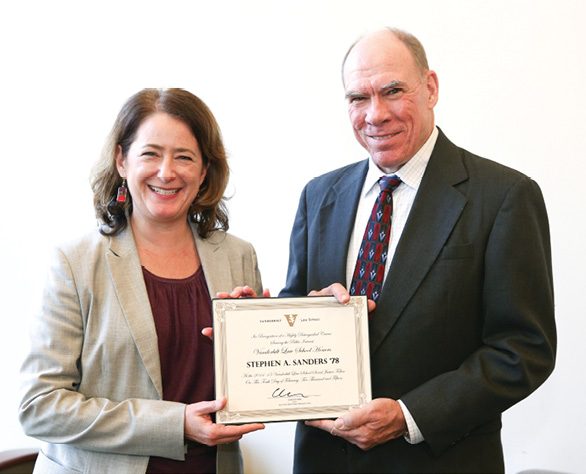 Efforts to help people whose property was threatened by mining operations had long been hampered by two factors: the power of the coal industry as the major source of jobs in the region and the prevalence of "broad form deeds" that allowed Kentuckians to sell the mineral rights to their property—typically at a low cost—while retaining ownership of their property's surface. "People didn't understand that they had waived the right to recover any compensation for damage to their land when they sold their mineral rights," Sanders said.
Laws favorable to mine operators, such as a law exempting mines of less than two acres from a comprehensive permitting process, enabled unscrupulous companies to destroy homes and the environment. Sanders successfully represented a family whose house was demolished by a landslide after a mining company set up what he described as "a string of two-acre mines" on an unstable mountainside. "These people were very poor, and their home was all they had," he said. "We recovered an award for them, but it was a hard case to prove."
Sanders is also proud of a case in which he successfully represented a miner who was fired after refusing to go into a mine he considered unsafe. "The sandstone roof had cracked and was likely to crash down," Sanders said. "The company had an obligation to address his safety concerns."
---