Bobby Lee Cook '48 (BA'46), celebrated trial attorney, dead at 94
Feb 24, 2021

Bobby Lee Cook of Cloudland, Georgia, died Feb. 19. He was 94. A native of Chattanooga, Cook became one of the nation's most celebrated lawyers and practiced for more than 70 years.
Cook lied about his age to enlist in the U.S. Navy during World War II at 17.
He earned his undergraduate and law degrees after his service, and then moved to Summerville, Georgia, where he opened a law practice in 1949. He represented labor unions when it was unpopular, and moonshiners when it might not have been convenient. As his practice grew, word of his abilities spread, and he developed a reputation as a talented and successful trial lawyer.
While Cook served in the Georgia Legislature and once ran for Congress, his calling truly was in the courtroom. He represented such high-profile clients as the Rockefeller and Carnegie families, Robert Vesco, C.H. Butcher Jr., Mike Thevis and Daniel Paradies. For decades, he was hired for or consulted on nearly every high-profile case in Georgia. Among the more than 150 acquittals he achieved in murder cases during his career, he won murder trials in Germany and Vietnam. One of his more colorful cases, in Savannah, Georgia, is chronicled in the book Midnight in the Garden of Good and Evil.
Among all of these cases, perhaps the one he was most proud of was the Matthews murder case in 1975. Cook represented three of seven men accused of killing Atlanta pathologists Warren and Rosina Matthews. All seven men were found guilty at trial, but Cook got all seven convictions thrown out by showing that the state's star witness had lied repeatedly on the stand. Cook spent over $50,000 of his own money and worked over several years to overturn the wrongly obtained murder convictions.
Cook also, with another lawyer, Hardy Gregory, brought a class-action lawsuit against the Teachers Retirement System of Georgia for shorting educators' benefits in their pension plans, obtaining a $750 million judgment that benefited thousands of retired teachers.
Cook never forgot his roots. On Saturday mornings, he opened his office doors on Commerce Street in Summerville to local residents for whom he offered his counsel, usually at no charge. He was also a gifted teacher who mentored numerous younger lawyers, spoke at seminars and gave generously of his time helping other attorneys solve thorny issues encountered in their own cases. A tireless worker and early riser, he often instructed colleagues, "Call me tomorrow morning at 7."
Cook was recognized with lifetime achievement awards by both the National and Georgia Associations of Criminal Defense Lawyers and received the Georgia State University College of Law School's 2017 Ben F. Johnson, Jr. Public Service Award, GreenLaw's Lifetime Achievement Award and the Small Town Lawyer Made Good Award presented by the State Bar of Washington. He was inducted into the American Trial Lawyers Hall of Fame, among other awards and recognition. When his award from GACDL included the honor of having his portrait hung in the Georgia Supreme Court, he quipped "I'd rather be hung in the Supreme Court than by the Supreme Court."
In an interview for his induction for the Trial Lawyer Hall of Fame, Cook explained why he became a lawyer. "I was convinced that it would give me the opportunity to do something good for people and to be in an area where rights had been deprived for many people over such a period of time," he said.
Cook practiced law until shortly before his death. He and his wife, June, were married for 67 years before her death in 2015. He is survived by two daughters, Kristina Cook Graham, a chief judge on the Lookout Mountain Judicial Circuit in Georgia, and Sara Cook Williams.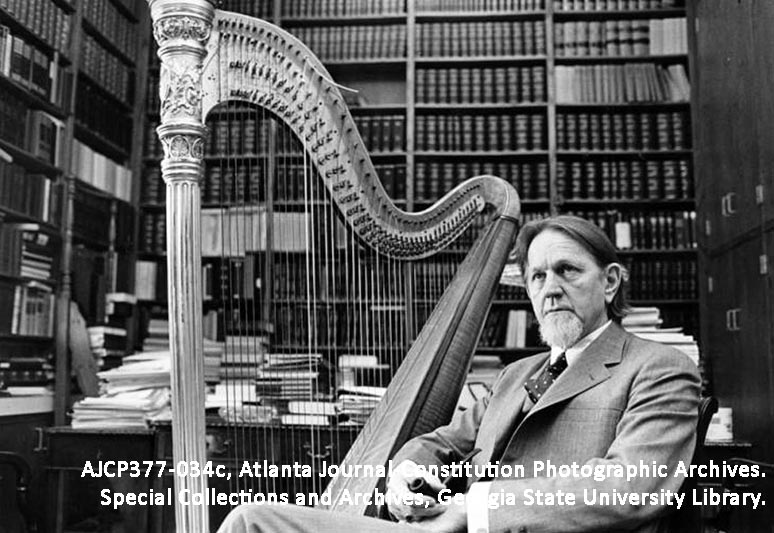 ---