Cameron Norris '14 (BA'11) will clerk for Supreme Court Justice Clarence Thomas in 2017
Sep 22, 2016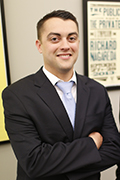 Cameron Norris '14 will serve as a law clerk to Justice Clarence Thomas of the U.S. Supreme Court for the term beginning October 2017.
Norris is an associate at Consovoy McCarthy Park in Arlington, Virginia, which he joined after serving as a law clerk for Judge William H. Pryor Jr. of the U.S. Court of Appeals for the Eleventh Circuit in 2015-16 and for Judge Karen LeCraft Henderson of the U.S. Court of Appeals for the District of Columbia Circuit in 2014-15.
"We are thrilled for Cameron and proud of his achievements," said Michael Bressman, who heads Vanderbilt's Clerkship Program. "Cameron is an extremely modest and gifted person who has worked so hard to earn this rare opportunity that will enrich his career. He is a wonderful representative of the qualities and talents of Vanderbilt Law students."
Norris also earned his undergraduate degree at Vanderbilt, where he triple-majored in mathematics, philosophy and political science. During college, he was a back-to-back American Debate Association National Champion. He coached Vanderbilt's varsity debate team during law school.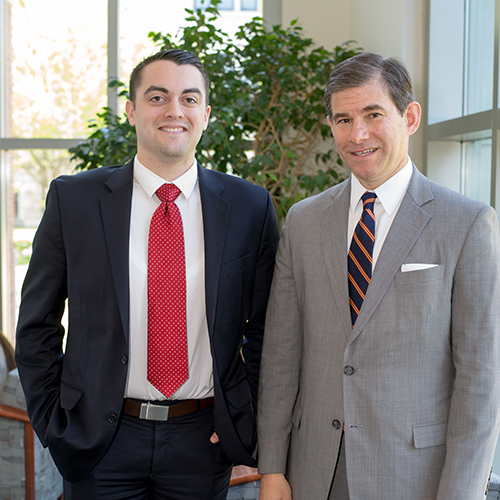 A Dean's Scholar at Vanderbilt Law School, Norris served as Senior Notes Editor of the Vanderbilt Law Review during his 3L year and on the Moot Court Board. He was a second-place award winner of the Food and Drug Law Institute's 2014 H. Thomas Austern Memorial Writing Competition, an annual competition that honors law students each year for scholarly writing dealing with areas of law that affect food and drugs. His article, "Drugs, Devices and Discovery: Using Fee-Shifting to Resolve the Twombly/Iqbal Problem for Parallel Claims Under the FDCA," was recognized in the competition's "Short Papers" category and published in the peer-reviewed Food and Drug Law Journal. His article was also a co-winner of the law school's 2014 Richard A. Nagareda Memorial Award, which is sponsored by the Branstetter Program on Litigation and Dispute Resolution and recognizes graduating Vanderbilt law students for the best written work in the field of litigation and dispute resolution.
Another article by Norris, "A Safe Harbor for Harmless Remunerations under the Anti-Kickback Statute: Reviving Hanlester Network," won the National Law Review's Winter 2014 Student Legal Writing Contest and was published in the journal.
Norris is a native of Seymour, Tennessee.
---