New associate deans appointed
Jim Rossi, Associate Dean for Research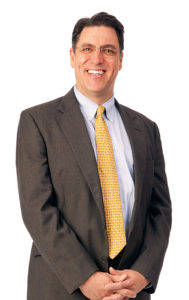 As Vanderbilt's associate dean for research, Jim Rossi's job is to support and promote faculty research. Rossi held the same position, along with the Harry M. Wolbosky Chair, at the Florida State University College of Law, before joining Vanderbilt's law faculty in 2012.
Rossi's own research agenda is impressive. An expert in energy law and regulation, he focuses on issues at the intersection of administrative law and economic regulation. His recent work addresses how to resolve conflicts between federal and state environmental regulations. "The boundaries between federal and state regulation in energy markets have begun to blur," he explained.
Before becoming associate dean for research, Rossi directed Vanderbilt's Law and Government Program. He is also affiliated with the Energy, Environment and Land Use Program and teaches Energy Law, a Public Governance Seminar, a Renewable Power Seminar and Torts.
Rossi finds supporting the scholarly work of his Vanderbilt colleagues both rewarding and exciting. "We have two young faculty members who are already making significant contributions in their fields," he said. "Sara Mayeux just won the Cromwell Award—which is a big deal—for her article on the impact of Gideon v. Wainright," he said. "And Joe Fishman has a 'home-run' article proposing a new definition of a 'musical work' for the purposes of copyright law coming out in the Harvard Law Review in early 2018. Vanderbilt has a wonderful mix of promising young scholars and accomplished researchers who are nationally and internationally renowned for their work."
Rossi's own scholarly work in both energy law and federalism has attracted national attention. As a consultant to the Administrative Conference of the United States, he helped draft recommendations to improve coordination among federal agencies with overlapping responsibilities. Last March he delivered the annual Liskow & Lewis Visiting Professorship in Energy Law Lecture at the LSU Law Center, where his lecture, "Federalism's Battles in Energy Transportation," addressed emerging federal/state conflicts over the transportation of energy resources and suggested ways to ameliorate those conflicts. Rossi is also co-author of a textbook, Energy, Economics and the Environment (Foundation Press, 4th edition, 2015).
Rossi is serving a two-year term in his administrative role.
---
Chris Serkin, Associate Dean for Academic Affairs
Chris Serkin has been named associate dean for academic affairs, with responsibility for overseeing Vanderbilt Law School's academic program. In that role, Serkin works closely with Dean Chris Guthrie to manage the curriculum. "Our goal is to ensure that course offerings respond to changes in the legal profession while still providing the training in fundamental topics and skills that all lawyers need," Serkin said.
In recent years, Vanderbilt has added a Law and Innovation Program directed by J.B. Ruhl and developed new courses designed to prepare students for legal practice in an era when technology is increasingly employed to perform traditional legal tasks such as discovery and drafting contracts.
An accomplished land use scholar, Serkin teaches Land Use Planning and Property Law and also studies local government law. He is widely published in the nation's top law reviews. Much of his research focuses on the Takings Clause—"If you really want to get people up in arms, start a conversation about the government's power to take your property," he quips—as well as regulatory property granted by the government, such as pollution credits and transferrable development rights. "Regulatory property, like grazing permits or taxi medallions, are particularly interesting because they lie right at the intersection of regulatory power and private rights," he said.
Serkin previously served as the law school's associate dean for research. He had taught at Brooklyn Law School, where students twice selected him as "professor of the year," before joining Vanderbilt's faculty in 2013. At Vanderbilt, Serkin has won two Hall-Hartman Awards for Outstanding Teaching. His appointment as associate dean for research in 2015 was his first opportunity to work in an administrative role, with responsibility for the academic community. In that role, he mentored the junior faculty and coordinated a weekly speaker series, among other duties.
In addition to his role at the law school, Serkin serves on a number of university committees including the Vanderbilt University Research Council. "The opportunity to work with associate deans and faculty across the university to find ways to more fully support faculty and their research and scholarship was an incredible learning experience," he said. "Focusing now on the education and teaching mission of the law school provides still another perspective on the law school's important work. Every sector of the academic profession is facing changing demands. These administrative roles have given me a chance to think broadly about everything we do here at Vanderbilt, and to help provide the administrative support to meet the next set of challenges."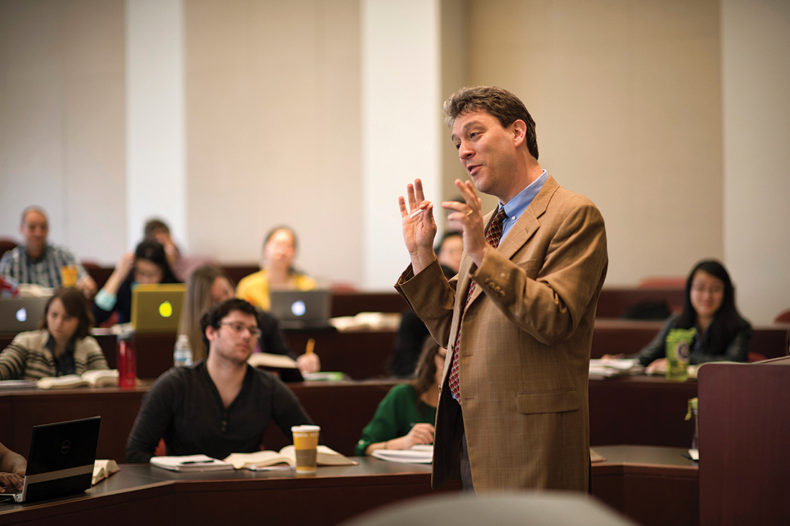 ---