Speaking of Alumni, Spring 2019
By Scotty Mann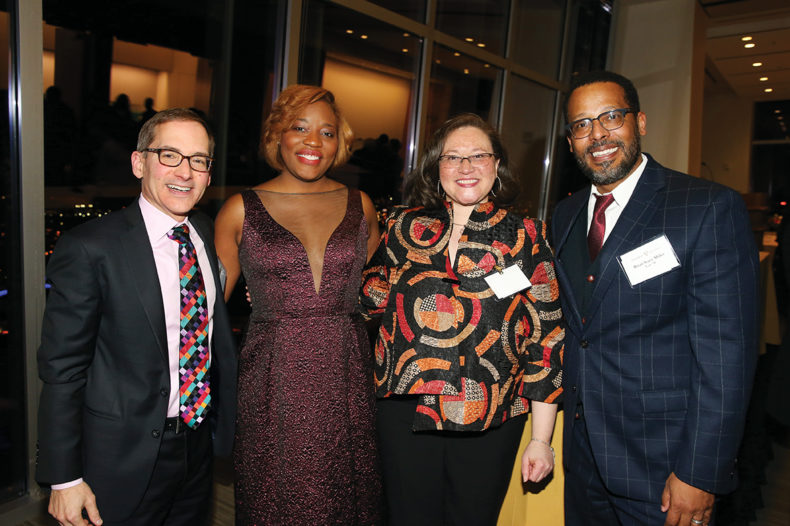 Fall 2018 was an exciting time at VLS. Reunion set a new fundraising record for the law school, with more than 70 hard-working volunteers raising over $4 million dollars to support our great faculty and students. Among the highlights, members of the Class of 1973 endowed the Sam Bartholomew Leadership Award to honor Samuel W. Bartholomew Jr. '73 shortly before his death. Sam was a leader in Nashville's legal and business communities, and I'm proud to see him memorialized in such a meaningful way. The Class of 1998 also endowed a new scholarship in honor of their 20th Reunion; efforts to establish a Class of 1968 Scholarship are ongoing. Reunion 2019 is set for Oct. 18–19; if your class year ends in 4 or 9, we look forward to welcoming you back.
Thanks to an anonymous donor, VLS is currently offering a Scholarship Challenge. In recent months, we've received new gifts and pledges from Hal '90 and Jodi Hess, Stephanie Parker '84, Hugh '56 and Ann (BA'52) Morgan, Charlie Ogburn '80, Jack Steele '75 and others to endow new scholarships or deepen their previous investments in our students. These gifts were matched by our Challenge donor, and we have secured almost $7 million in commitments to date! We have until June 2020 to secure new gifts or pledges; please consider investing
in new scholarships.
Supporting students through scholarships has been a key priority for Dean Guthrie throughout his tenure. Thanks to generous donors, we are nearing our goal of doubling the number of endowed law scholarships. King & Spalding partners Andy Bayman '89, Jay Harris '84 (MBA'84, BA'80) and Robert Hays '83 recently made a leadership commitment to endow a new scholarship in the firm's name. We're looking forward to naming the first King & Spalding Scholar this fall. Competition for top students has never been fiercer, and ample scholarship funding allows exceptional students to choose Vanderbilt and experience our
unique approach to legal education.
Students often tell me that Vanderbilt's strong national alumni community was an important factor in their decision to choose VLS. They are struck by our collegial culture and impressed by the important contributions our alumni make in firms, corporate and government legal offices, judicial chambers, advocacy organizations and other organizations. Few weeks go by without at least one VLS graduate visiting the school to talk about their careers. On Jan. 29, students filled Flynn Auditorium to hear Chief Judge Waverly Crenshaw '81 (BA'78) of Middle District of Tennessee tell about how his state and federal clerkships and service in the Tennessee Attorney General's office informed his practice and his work as a federal judge. Waverly became the first African American partner at Waller, and he emphasized the positive influence of mentors at his firm.
Bass Berry & Sims graciously hosted the biennial Black Law Students Association dinner Feb. 2. The speakers included Judge Regina Edwards '91 of the Western District of Kentucky, Judge Brian S. Miller '95 of the Eastern District of Arkansas, and Aisha McWeay '09. Aisha had served in the Nashville Defenders' office since graduation, and she shared the exciting news that she is moving to Oklahoma to head Still She Rises, Tulsa, an initiative of The Bronx Defenders. It was a privilege to hear their inspiring stories and a terrific evening with current and former BLSA members.
This issue of Vanderbilt Law highlights our stellar Law and Business Program. I want to echo Dean Guthrie's thanks to the Dalton family for ensuring the long-term success of this program. We are fortunate to offer several leading academic programs, and we are always ready to discuss philanthropic support to secure these programs in perpetuity and give us the resources to expand and increase the positive impact of our faculty and students, both in Nashville and around the world.
---