Staci Michelle Yandle '87 confirmed to the U.S. District Court for the Southern District of Illinois
Jun 17, 2014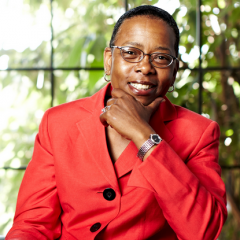 Staci Michelle Yandle '87 was confirmed by the U.S. Senate to a seat on the U.S. District Court for the Southern District of Illinois June 17. Her nomination to the federal bench was announced by President Barack Obama on January 16.
Yandle earned her undergraduate degree at the University of Illinois in 1983 before earning her law degree at Vanderbilt in 1987. From 1987 to 2003, she was an associate with the law firm of Carr Korein Schlichter Kunin Montroy Glass and Bogard. She became a partner with the Rex Carr Law Firm in 2003. She has been a solo practitioner in southern Illinois since 2007, where her practice focuses on civil litigation in federal and state courts.
Yandle served by appointment on the Illinois Gaming Board from 1999 to 2001 and on the Illinois Advisory Committee to the U.S. Commission on Civil rights from approximately 1992-96.
---