Your cheatin' cars … will get you sued
Q&A: Gerard Stranch '03 talks about his work on the plaintiffs' steering committee for U.S. v. Volkswagen after regulators discovered the company's 'clean diesel' cars were designed to fool emissions tests.
Interview by Grace Renshaw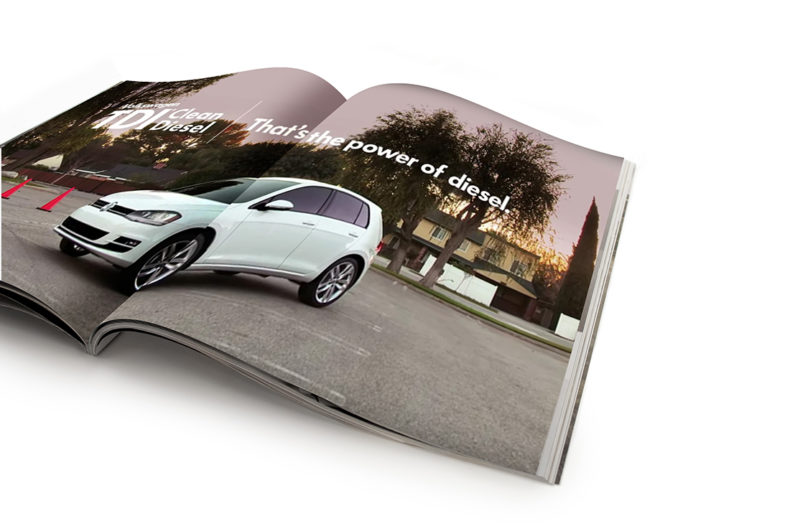 The U.S. Environmental Protection Agency made headlines in September 2015 when it announced its discovery that Volkswagen had installed so-called "defeat devices" on some of its diesel models to circumvent emissions testing. At the time, the German automaker owned 70 percent of the passenger-car diesel market in the U.S. thanks to the touted low emissions of engines it advertised as "clean diesel."
The fallout was immediate. Volkswagen owners learned their cars were emitting anywhere from 10 to 40 times more pollutants than advertised, as the company was forced to acknowledge that 11 million of its vehicles worldwide, including 500,000 sold in the U.S., were equipped with software that would run the emissions control system when tested but shut the system off during normal driving to boost the engine's performance and fuel economy.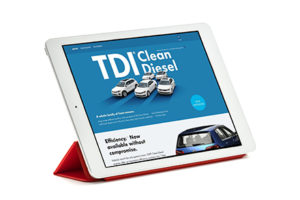 Within days of the EPA's announcement, Volkswagen became the target of regulatory investigations in several countries; the company's stock price fell a third in value; and plaintiffs across the U.S. filed hundreds of lawsuits. A consolidated class-action lawsuit was inevitable.
By early December, the Judicial Panel on Multidistrict Litigation had given Judge Charles Breyer of the U.S. District Court for the Northern District of California oversight of more than 450 suits against Volkswagen. When Judge Breyer announced that he would appoint a plaintiffs' steering committee, Gerard Stranch '03, now managing partner at Branstetter Stranch & Jennings, eagerly applied.
Stranch was one of 22 attorneys selected from among 150 applicants to serve on the committee, headed by Elizabeth Cabraser of Lieff Cabraser Heimann & Bernstein, a San Francisco-based plaintiffs' firm experienced in high-profile class action suits. By October 2016, the committee's work netted a $14.7 billion settlement covering cars with 2-liter diesel engines that required Volkswagen to buy back the polluting cars. The company agreed to pay $16.5 billion in total to settle claims related to the scandal, including payments to car dealers, states and for attorneys' fees. Breyer later approved an additional $1.2 billion settlement for owners of Volkswagens with 3-liter diesel engines. Finally, Bosch, a German company that allegedly colluded with Volkswagen to design and install the software, agreed to pay $327.5 million to settle claims related to the emissions scandal. The settlement allowed Bosch to pay car owners without admitting guilt.
---
Vanderbilt Law interviewed Stranch about the suit in October at his offices in Nashville.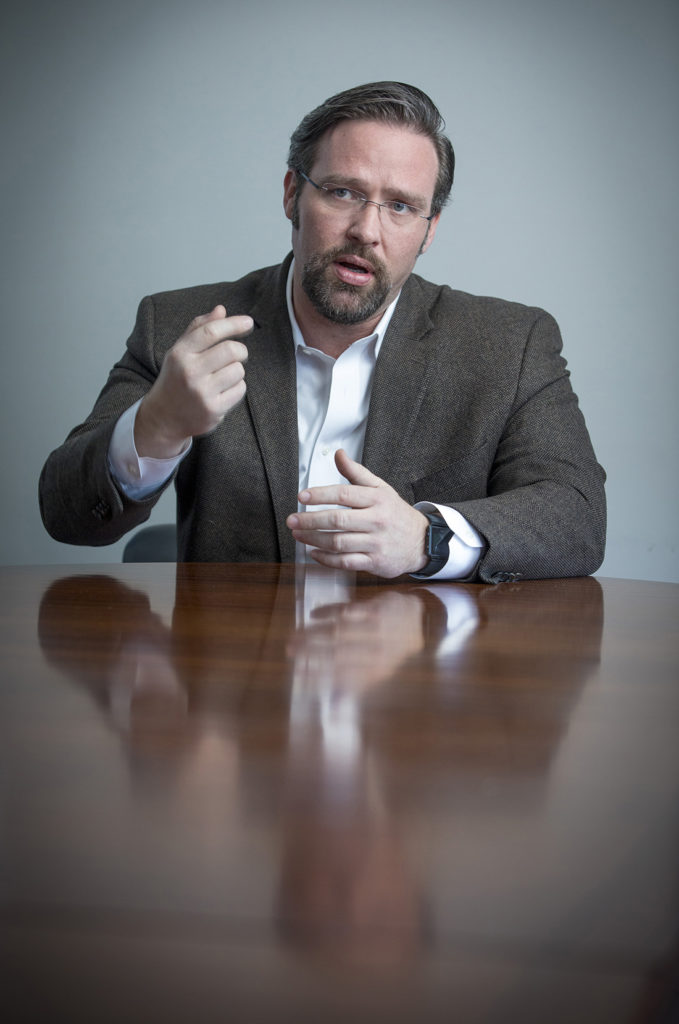 Vanderbilt Law: What made you decide to apply for the Volkswagen plaintiffs' steering committee?
Gerard Stranch: Volkswagen was clearly in hot water. They had admitted that they installed software that enabled their vehicles to cheat on emissions tests, and they didn't tell consumers and dealers about it.
This was going to be an interesting case with a very strong class, presided over by an outstanding judge. I knew prominent lawyers from all over the country would apply for this committee—the court received 150 applicants. One of them was John Edwards, the former presidential candidate. Other committee members included David Boies and Joe Rice—one of the best in the country—who negotiated the national tobacco settlement. I really wanted to work on this case.
VL: Why do you think you were selected?
GS: I answered the questions the court asked applicants to address. Judge Breyer said, "Don't tell me how well-qualified you are and how great your firm is. Tell me what you have to offer that uniquely qualifies you for this role." I had three unique qualifications. First, I speak fluent German, and I've used that in my litigation practice before. Second, I'm close in geographic location to Volkswagen's Chattanooga plant, where many of the exhaust systems were installed. Third, I was pretty sure I was the only applicant who had actually worked on diesel engines. Growing up, I spent pretty much every weekend on the farm with my grandfather, and we had farm equipment with diesel engines. I'd taken them apart and put them back together.
After we submitted written applications, all 150 people showed up to make their pitch. We were there from 9 a.m. to 3 p.m., and we each had four minutes to tell Judge Breyer why we should be on that committee.
VL: When did you learn to speak German?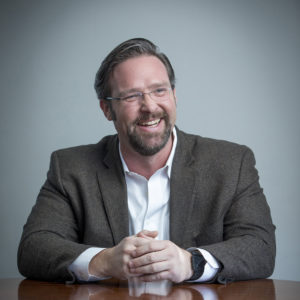 GS: I had the great opportunity when I was 15 to spend a year in Germany as an exchange student. I went right after the Berlin Wall came down and ended up in Hohenfelde near Rostock in old East Germany. Most West Germans were fluent in English, but in East Germany people spoke German and Russian. No one spoke English in Hohenfelde but me. I could either learn to speak German or sit there all year and not interact with anyone.
VL: How did that help with the case?
GS: Many documents pertaining to this case were in German, and I traveled to Germany a couple of times to meet with confidential witnesses and governmental sources.
VL: Volkswagen had already admitted wrongdoing. How did that affect the case?
GS: We knew what Volkswagen had done. The device was there. But showing how they did it, who was involved, why, and how it slipped past supposed checks and governmental oversight—that took a long time to unravel.
Volkswagen tried to blame this on a couple of rogue engineers. But as we uncovered the scale of what they had to do to pull this off, what was so shocking to me was that this was definitely not something a few rogue employees could ever have done. It took the cooperation of a large number of people.
VL: This case was resolved fairly quickly given the scope and the complexity. How?
GS: The credit for that really goes to Judge Breyer. He threatened to set a very early trial date if  Volkswagen was unable to resolve the matter. Volkswagen knew that if we weren't making progress, he was ready to try the case. We did our part by working incredible amounts of overtime, nights and weekends to get the case ready for trial if the settlement talks fell through. So Volkswagen came
to the table and worked hard to find
a resolution.
VL: What was working on a plaintiffs' committee like?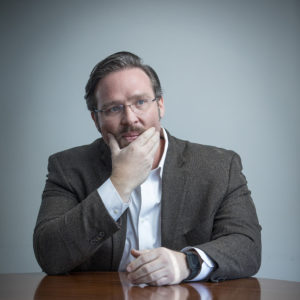 GS: Elizabeth Cabraser is probably the only lawyer in America who could have taken those 22 egos and gotten them to work together so well. She wasn't worried about the glory; she was focused on getting the work done well and on time. Had she not done such a masterful job of keeping us on task, things might have fractured and the case would have been delayed.
She appointed numerous different committees—trial and discovery teams for 3-liter, 2-liter and Bosch suits, and briefing, settlement and PR teams. We were running on two separate tracks—the settlement team and the trial and discovery teams. I was on each of the trial and discovery teams.
The settlement team worked incredibly hard. It was all night, multiple days in a row, flying across the country. Negotiating that settlement took us and the government working together. Judge Breyer had appointed [former FBI Director] Robert Mueller as our settlement master. He was not one of the 28 names the plaintiffs' committee had submitted to Judge Breyer, and I don't think anyone saw that coming, but he did a great job.
VL: Did political pressure from the German government affect this case?
GS: Before we reached the settlement, there was strong international pressure to try to sweep this under the rug. There were news reports that [German Chancellor] Angela Merkel personally appealed to President Obama not to put Volkswagen out of business. Germany doesn't have class action lawsuits, so the German government was able to mostly control the punishment that was meted out to VW to German consumers.
VL:
 

Can you explain the settlements?

GS: The settlement for owners of cars with 2-liter engines was the largest civil settlement ever reached with an automobile manufacturer. It involved more than $10 billion in buybacks and owner compensation and another $4.7 billion on programs to offset excess emissions and boost the clean vehicles programs. Volkswagen must fix or buy back 85 percent of the 475,000 diesel vehicles it sold by June 2019 or face additional costs. In the U.S., up to 490,000 people will ultimately take part in that settlement—owners have until September 2018 to participate. Nearly 340,000 owners have registered to take part thus far, and about 3,500 have opted out. We're seeing people opt back in after they look at what they get compared to what they might get through private litigation.

I worked on the trial and discovery teams for each track of the litigation and was heavily involved in the claim with Bosch, the German company alleged to have helped Volkswagen design the defeat devices. I presented the settlement with Bosch to the court. It roughly results in most 2-liter owners receiving $350 and 3-liter owners about $1,500.

Volkswagen also agreed to fix or buy back an additional 80,000 cars with 3-liter engines and pay the owners compensation ranging from $7,000 to $16,000, depending on the year, the model and whether the car can be fixed.
VL: Was this a fair settlement?
GS: Absolutely. I'm confident Judge Breyer would not have approved it if it was not a quality settlement.
No defendant ever pays fair settlement value if they think you aren't going to try the case. Judge Breyer's promise of an aggressive trial date made it very clear to Volkswagen that, if they didn't come to the table with what we considered a fair settlement, the case was going to trial and we made sure they knew that we were prepared to meet the court's timetable. I think Volkswagen was very motivated to avoid that.
---
"An example of our system working very well"
Complex litigation expert Brian Fitzpatrick is the author of The Conservative Case for Class Actions, to be released by the University of Chicago Press in 2018. Here he comments on U.S. v. Volkswagen.
"The Volkswagen settlement is believed to be not only the biggest class-action settlement against an automobile manufacturer, but the biggest class-action settlement against anyone ever. Not only is the aggregate sum unprecedented, but the individual allocations to class members are very generous. It is an example of our system working very well.
This is in frank contrast to the rest of the world. Although most of the cheating cars were sold in other countries, it is unclear whether consumers in those countries will get anything at all. Some of that is because other countries do not have as strict emissions standards as we do. But some of it is because other countries do not believe in vigorous private enforcement of the law like we do.
Many countries rely more on the government, but, as we see in Germany, the government can be captured by the industries they are supposed to regulate. Some countries let private parties sue, but they are so fearful of profit-motivated lawyers that class actions and contingency fees are not available. The result is often under-enforcement of the law.
"We hear many complaints about class actions and plaintiffs' lawyers in the United States. But the question is what is the alternative: More government? Less enforcement? It's hard to see how either of those makes very many of us better off."
---