Annie Cappetta and Eileen Bautista Fay named Class of 2021 Garrison Social Justice Scholars
Apr 29, 2019
Annie Cappetta and Eileen Bautista Fay have been named Garrison Social Justice Scholars for the Class of 2021.
Garrison Social Justice Scholars receive a supplemental annual scholarship for the second and third years of law school as well as stipend support for unpaid legal work with public interest organizations during the two summers prior to graduation. The scholarship, which is endowed by Amy Price Garrison (BA'79) and Frank M. Garrison '79 (BA'76) through the Amy and Frank Garrison Social Justice Law Fund, is awarded to two first-year students who plan to pursue careers in public interest law.
Their awards were announced by Professor Daniel J. Sharfstein, who directs Vanderbilt's George Barrett Social Justice Program and holds the Tarkington Chair in Teaching Excellence.
The summer stipend support Garrison Scholars receive helps defray their living expenses while they work in unpaid positions with legal advocacy organizations. "The job market for public interest positions is extremely competitive, and this scholarship helps students gain experience, make connections and launch their careers," Sharfstein said. "Eileen and Annie will be doing important work this summer, and I look forward to their contributions to the legal profession."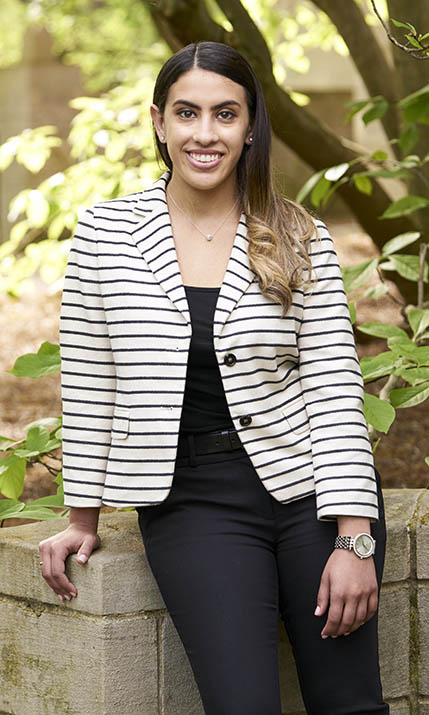 Fay will spend this summer working as a legal intern at the Giffords Law Center to Prevent Gun Violence in San Francisco, where she will work on both policy and impact litigation initiatives. She earned her undergraduate degree summa cum laude at the University of Miami in Coral Gables, Florida, where she majored in political science and minored in English, and then spent a year tutoring and mentoring students performing below grade level through AmeriCorps' City Year program. As a 1L, Fay has joined the Social Justice Reading Group, Law Students for Social Justice, the Legal Aid Society and La Alianza.
"I knew before coming to law school that I wanted to practice in the public interest," Fay said. "I was drawn to Vanderbilt because they had a lot of opportunities to gain experience."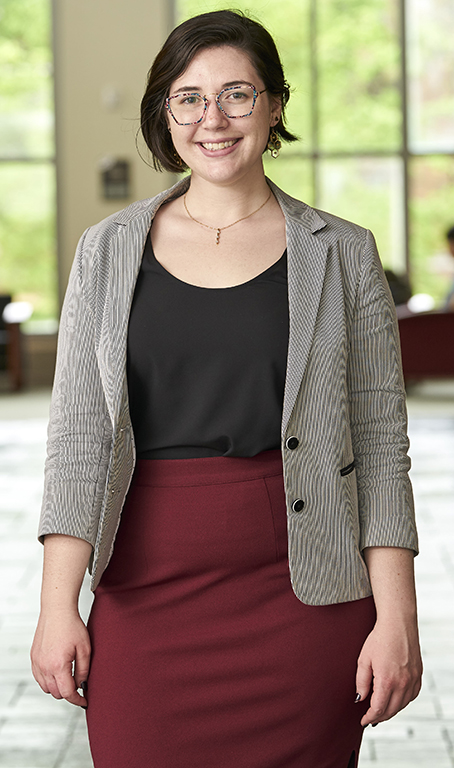 Cappetta will spend half of summer 2019 working at the Electronic Frontier Foundation, a San Francisco-based nonprofit that advocates for digital privacy and free speech. She will spend the other half at South Carolina Appleseed Legal Justice Center, a Columbia, South Carolina-based nonprofit that does policy work and impact litigation on social, economic and legal injustice for low-income South Carolinians. She earned her undergraduate degree magna cum laude at the University of Miami in Coral Gables, Florida, where she majored in ecosystem science and policy and political science and served as managing editor of The Miami Hurricane newspaper and as a contributor to Edible South Florida, a publication focusing on local food and sustainability. She was a 1L representative in the Entertainment and Sports Law Society and Cork & Tap.
"In college I really fell in love with journalism, and the head of the journalism program at the University of Miami was the former general counsel for the Miami Herald, so I became interested in media law," Cappetta said. "I realized I had much more of an itch to  advocate than to be unbiased as a reporter."
---