Energy and environmental law experts Jim Rossi and Michael Vandenbergh featured in "Future of Sustainability" conference
Mar 25, 2021
Michael Vandenbergh, who holds a David Daniels Allen Distinguished Chair in Law, and Jim Rossi, who holds the Judge D.L. Lansden Chair in Law, were featured panelists in a virtual conference addressing "The Future of Sustainability," hosted by the Owen Graduate School of Management's Owen Forward program March 15.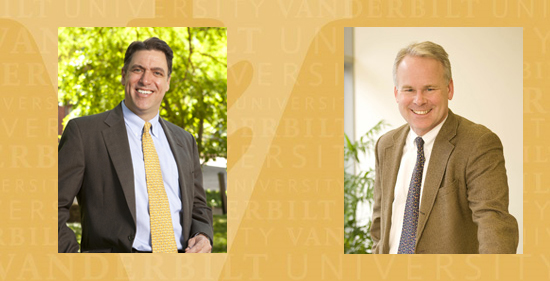 The conference was virtual, and recordings of each panel are available for view.
Vandenbergh and Mark Cohen, who is the Justin Potter Professor of Free Enterprise at the Owen Graduate School of Management, discussed how sustainability has moved beyond a social and political movement to an issue facing leaders in every industry.
Watch "Sustainability: A Business Imperative," with panelists Michael Vandenbergh and Mark Cohen
Rossi joined four other panelists, including Bill Baerg, MBA'95, vice president of investor relations, Energy Transfer; Katrina Kaufman, MBA'96, chief commercial officer–Penn LNG, Penn America Energy Holdings; Lisa Ryder, MBA '06,senior vice president–utilities, power and renewable energy, KeyBanc Capital Markets; and moderator Eric Johnson, who is the Ralph Owen Dean and Bruce D. Henderson Professor of Strategy at the Owen Graduate School of Management, to discuss the increasing importance of diversified energy portfolios.
Energy portfolios have become increasingly important around the globe, creating interesting challenges such as the recent power grid failures in Texas, and opportunities such as the growth of a $23 trillion global clean energy market due to transitioning to a net-zero economy. The panel addressed:
What a diverse portfolio mix will need to look like in the future;
The role of current energy sources;
How new innovations in the clean energy space help toward this challenge;
Whether a more diverse energy portfolio could help with blackouts and outages in extreme weather; and
How the government should encourage diversification of energy sources.
Watch "Innovating the Energy Mix" featuring Jim Rossi of VLS, Dean Eric Johnson of the Owen Graduate School of Management, and Owen alumni Bill Baerg MBA'95, Katrina Kaufman MBA'96 and Lisa Ryder MBA'06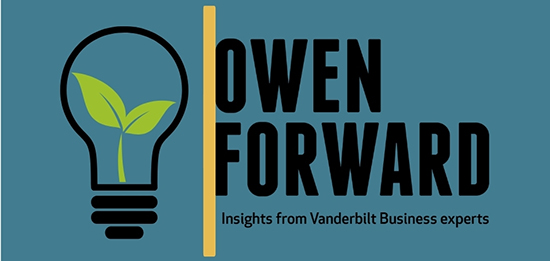 ---