Please be seated!
Three Vanderbilt Law School faculty were appointed to endowed chairs in fall 2017.
By Grace Renshaw
Research by Matt Anderson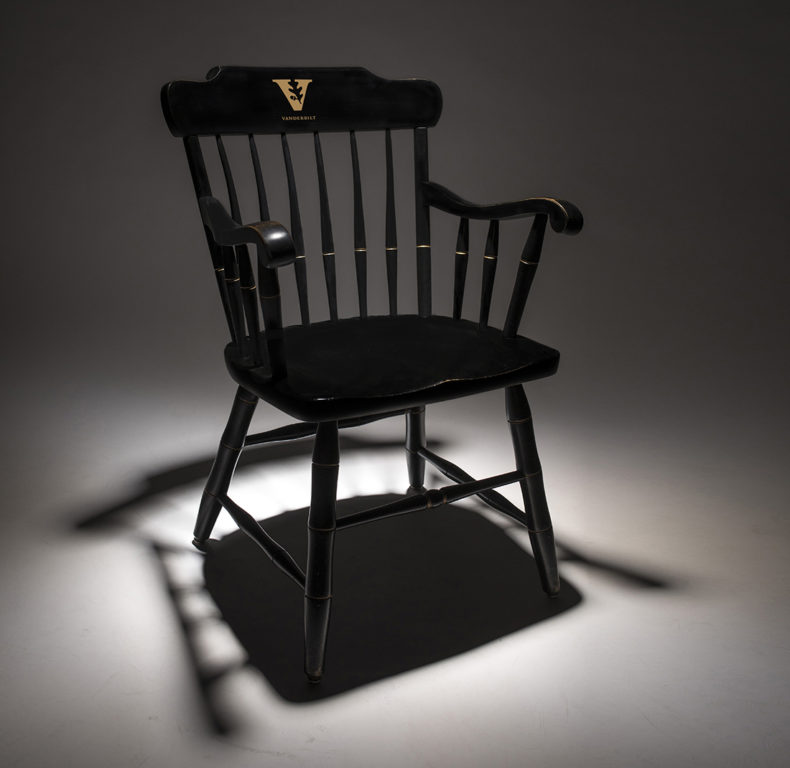 Daniel Gervais, Milton R. Underwood Chair in Law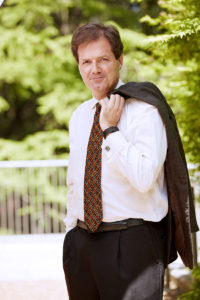 Daniel Gervais had a big year in 2017. An expert in international intellectual property law, he released an important book, (Re)Structuring Copyright, proposing an overhaul of international copyright law for the 21st century, as the distinction between producers and consumers of creative works has begun to dissolve. He also began a two-year term as president of the International Association for the Advancement of Teaching and Research in Intellectual Property. And he was appointed to the Milton R. Underwood Chair in Law.
A native of Canada who speaks four languages fluently, Gervais joined Vanderbilt's law faculty in 2008 from the University of Ottawa, where he was acting dean of the common law section. In 2012, he became the first North American law professor admitted to the Academy of Europe; he is also a member of the American Law Institute, where he serves as associate reporter on the Restatement of Copyright Project. Gervais recently was awarded a two-year, part-time chair at the University of Amsterdam. He began his career working in the policy sphere at the World Intellectual Property Organization and the World Trade Organization. As a young lawyer, he was in the room as the TRIPS Agreement, which governs international intellectual property rights, was negotiated. He has since written a definitive commentary on the agreement, which he updates on an ongoing basis.
Gervais joins a long line of distinguished scholars as holder of a Milton R. Underwood Chair in Law. The founder of a successful investment banking company in Houston, Milton Underwood '28, was a significant benefactor of Vanderbilt Law School, contributing generously to support the construction of the original law school building in 1962. He also was a member of the university's Board of Trust from 1954 to 1973 and a life trustee from 1973 until his death in 1982. The original Milton R. Underwood Chair was endowed by the Fondren Foundation, which was established by the family of Underwood's wife, Catherine Fondren Underwood.
Gervais' chair is one of two additional Underwood chairs created through growth of the university's endowment. Chris Slobogin was appointed to a Milton R. Underwood Chair in Law in 2010, and Margaret Blair has held the Milton R. Underwood Chair in Free Enterprise since 2011.
Joni Hersch, Cornelius Vanderbilt Chair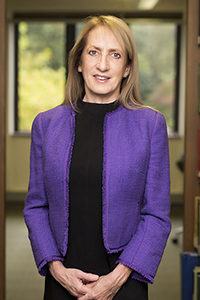 Labor economist Joni Hersch, the first law school professor to hold a Cornelius Vanderbilt Chair, began her career with a simple question: Why do women earn less than men for the same work? Even after gender pay discrimination was made illegal by the Civil Rights Act of 1964, Hersch recalled, "Women who worked full time and year round earned about 60 percent of what men earned, if they worked at all."
The dominant economic theory was that the substantial gender pay gap had an efficiency-based rationale: Women had traditionally devoted their efforts to the unpaid work of running the household, allowing men to specialize in gainful employment in the job marketplace. Hersch's research challenged this explanation. When she could not find data to fully account for household responsibilities, working conditions, education, work history and job skills, she began the laborious process of collecting her own. Over the course of her career, she has pioneered numerous innovative approaches to identifying new data sources from government and court records and from the stock market.
The results have led Hersch to conclude that there is no sound economic rationale for why women in the same jobs are paid less than men. Though the gender pay gap has narrowed, progress has stagnated. The gender pay gap still persists almost 40 years after Hersch began studying it. Women now earn approximately 80 percent of what men earn, although today they are more educated than men and have access to more jobs in more sectors of the economy than ever before. She attributes the persisting gender gap to discrimination.
Hersch's pathbreaking research also has documented the presence and labor-market consequences of sexual harassment, which is much more consequential for women than for men. As part of her broader inquiry into the sources and impact of discrimination, she has documented evidence of discrimination based on skin color, race and immigrant status as well.
Hersch, who launched Vanderbilt's Ph.D. in Law and Economics Program in 2007 with University Distinguished Professor of Law, Economics and Management W. Kip Viscusi, was appointed to a Cornelius Vanderbilt Chair this year. Established by Vanderbilt University to recognize faculty who are engaged in groundbreaking research, the chairs honor the university's founder, steamboat and railroad entrepreneur Cornelius Vanderbilt.
Since joining Vanderbilt's faculty in 2006, Hersch has published more than 30 articles in peer-reviewed economic and legal journals while also mentoring 10 graduates through the process of earning both a J.D. and a Ph.D. in law and economics. "Joni made sure we were not only thriving academically, but also thriving socially," said Caroline Cecot, JD/PhD '14, who now holds a tenure-track professorship at George Mason School of Law. "She's been an inspirational role model to me."
Kevin Stack, Lee S. and Charles A. Speir Chair in Law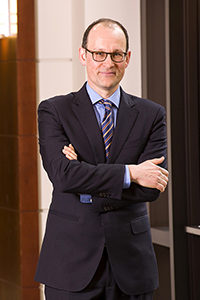 Kevin Stack is an expert in administrative law and separation of powers who teaches Regulatory State, Administrative Law and Civil Procedure. Animating his scholarship and teaching is the question of what the rule of law requires for administrative government. One of his signature contributions is a 2012 Michigan Law Review article, "Interpreting Regulations," now considered the leading treatment of how courts should interpret federal administrative regulations, an extremely significant source of federal law. That work won the American Bar Association's Annual Scholarship Prize in Administrative Law and prompted a federal agency recommendation to all federal agencies on the drafting of their regulation that has been adopted by the U.S. Court of Appeals for the Second Circuit. The article also was recognized with the Vanderbilt University Chancellor's Award for Research. 
In other widely praised scholarship, Stack exposes the limits that legislation imposes on the president's power to direct administrative agencies and the limits on Congress' power to insulate executive officials from removal. He also has examined parallel issues in European Union law. His articles have appeared in the Yale Law Journal, Columbia Law Review, Cornell Law Review and Northwestern University Law Review along with the Michigan Law Review and others.
A committed classroom teacher and mentor to students, Stack is also the co-author of a textbook, The Regulatory State (Aspen, 2013), with David Daniels Allen Distinguished Professor of Law Lisa Bressman and University Professor of Law and Political Science Edward Rubin. As Stack explains, "Statutes and regulations are such a significant source of law today, we believe that students should be exposed to how they are made, interpreted and applied in the first year of law school."
In the past five years, three Vanderbilt students—Taylor Owings '13, Matthew Downer '14 and Laura Dolbow '17 (BA'12)—have won the American Bar Association's Gellhorn-Sargentich Law Student Essay Competition. "Much of my paper was inspired by classroom discussions and conversations with Professor Stack while I was taking his Administrative Law class," said Dolbow, who won the 2017 award. Stack also served the law school as associate dean for research for five years before taking the role of director of graduate students for Vanderbilt's Ph.D. Program in Law and Economics. 
Stack holds the law school's second Lee S. and Charles A. Speir Chair in Law, created in 2015 thanks to growth in the original endowment fund, which was established in 1986 by Charles Speir '51 (BA'49) and his wife, Lee S. Speir ('49). After serving in the U.S. Navy during World War II, Speir attended Vanderbilt on a football scholarship and then entered law school, where he was elected president of the Vanderbilt Bar Association. Speir spent 20 years in legal practice before becoming an entrepreneur and founding several businesses, including Healthcare Services of America and Speir Investments, which developed residential subdivisions. Nancy King has held the original Lee S. and Charles A. Speir Chair in Law since 2003.
---