The Vanderbilt Legal Clinic Then and Now: Celebrating 50 Years of Providing Community-Based Advocacy and Lawyering
May 24, 2021
This year marks Vanderbilt Legal Clinic's 50th year of providing pro bono representation through its clinical faculty and student attorneys.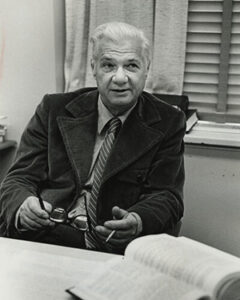 The founding of VLC in 1971 by Junius Allison was grounded in community-centered lawyering. Allison was a lifelong advocate for indigent people. He joined Vanderbilt from the National Legal Aid and Defender Association where he led efforts to start legal aid offices across the country.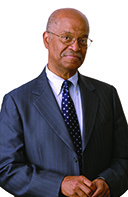 In 1975, Robert Belton, a nationally recognized NAACP Legal Defense and Educational Fund civil rights lawyer, was hired to start and teach a Title VII clinic. Over the past 50 years, Vanderbilt Legal Clinic has engaged in impact litigation expanding access to due process and counsel.
These are a few of the clinic's key cases:
In 1988 the clinic, co-counseled with Legal Aid, worked on a case that expanded the rights of kids in juvenile custody (Doe v. Norris, 969 F.2d 228 (Tenn. 1988)).

In 1982 the clinic, co-counseled with multiple lawyers including Legal Aid, challenged conditions of confinement in 12 of Tennessee's adult penal institutions, resulting in the court holding that conditions and practices amounted to cruel and unusual punishment in violation of the Eighth and 14th Amendments to the United States Constitution and Article I, Sections 16 and 32 of the Tennessee Constitution (Grubbs v. Bradley, 552 F. Supp. 1052 (1982)).

In 1992 the clinic spearheaded a case that provided kids in custody with access to legal advice (John L. v. Adams, 969 F.2d 228, (6th Cir. 1992)).

In 2002 the clinic worked on a case to ameliorate the Davidson County Jail conditions. Inmates and pretrial detainees brought a class action suit against the metropolitan government of two counties, alleging that overcrowding in jails was unsanitary and unsafe, in violation of the Eighth Amendment. The District Court issued injunction setting jail population caps. (Armstrong v. Metro Government, 196 F. Supp. 2d 673 (M.D. Tenn. 2002)).
As the Vanderbilt Legal Clinic reflects on 50 years of educating law students and providing pro bono representation in Nashville, Tennessee, and beyond, this newsletter highlights the ways in which VLC students, alumni and clinical faculty are continuing the founders' legacy of providing access to justice through community-based civil rights lawyering.
– Karla McKanders, associate director, Vanderbilt Legal Clinic
---